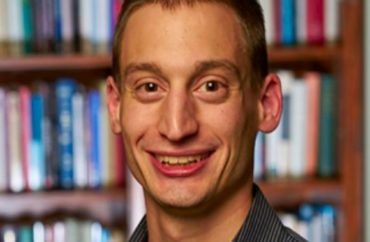 Members of the Auburn University English Department have written a letter in support of a recently hired colleague who twice stirred up campus controversy.
Lecturer-turned-research fellow Jesse Goldberg first burst onto the scene by tweeting he would not utter the school's "battle cry" of "War Eagle" due to the word "war."
He exacerbated that situation by responding to critics with "Wait til M-Fers find out I'm queer and teach in goddamn heels too. They gonna get madder."
Later on in July, the academic with interests in "Critical Prison Studies" and "Queer Theory" again took to Twitter to proclaim "F*ck every single cop. Every single one" in response to the alleged "abductions" of Portland, Oregon protesters by federal officials.
He further emphasized that point on Facebook, writing the popular-among-Antifa set "ACAB," the acronym for "All Cops are Bastards."
Goldberg got a bit worried regarding coverage of his comments, asking on Twitter in late July "Is there any indication anywhere that I might be fired?"
Auburn President Jay Gogue, in response to concerns from FIRE's Adam Steinbaugh about that possibility, affirmed that Goldberg's remarks were constitutionally protected. But Gogue noted the university had "agreed to Dr. Goldberg's request that his role transition to a research-focused assignment."
In an August 28 letter to The Auburn Plainsman, two dozen of Goldberg's peers complained about the university's treatment of its recent hire, claiming he was "doxed by right-wing media" and "subjected to online bullying by people who purported to be part of the Auburn community."
As English professors, we are particularly concerned to see a public statement from Auburn University comparing Dr. Goldberg's tweet to hate speech. Our colleague's statement was not hate speech. …

While there is no internationally accepted definition of hate speech, highly respected entities such the United Nations define hate speech as "any kind of communication in speech, writing or behaviour that attacks or uses pejorative or discriminatory language with reference to a person or a group on the basis of who they are, in other words, based on their religion, ethnicity, nationality, race, colour, descent, gender or other identity factor."

Hate speech, then, does not apply to a social institution such as the police. In fact, while one might quibble with the propriety of the expletive Dr. Goldberg used, many of us in academe are far more concerned by the use of "social media and other forms of communication . . . as platforms for bigotry."
The letter's signatories go on to assert it's "irrelevant" that Goldberg "was amenable" to switching from teaching to research. Instead of criticizing him, they claim, Auburn would "better put its resources to use by renaming the numerous buildings on campus that are named in honor of Ku Klux Klan members, Confederate heroes and other anti-Black figures."
Interestingly, after defending Goldberg and expressing a desire for Auburn to "reiterate the value of free speech," the signatories rip into a different Auburn professor, Bruce Murray, for alleged actual hate speech — in this case "anti-trans" and "anti-gay" comments.
Murray had written on social media that "today's liberals are so dumb they think men can change into women. And so evil they will punish you for telling the truth […] The XY chromosomes in 37 trillion cells say that this guy is male. Who cares? Say the science deniers." He also stated that the rainbow is "not a symbol we should cede to the homosexuals," and referred to a drag queen US Congress candidate as a "gender-confused crossdresser."
MORE: No 'adverse action' taken against cop-hating Auburn U. academic
MORE: Auburn University lecturer: 'F*ck every single cop'
IMAGE: Twitter screencap
Like The College Fix on Facebook / Follow us on Twitter