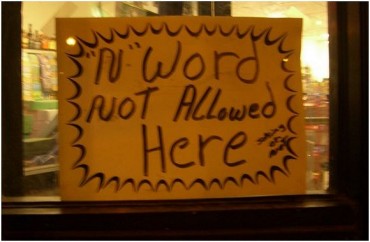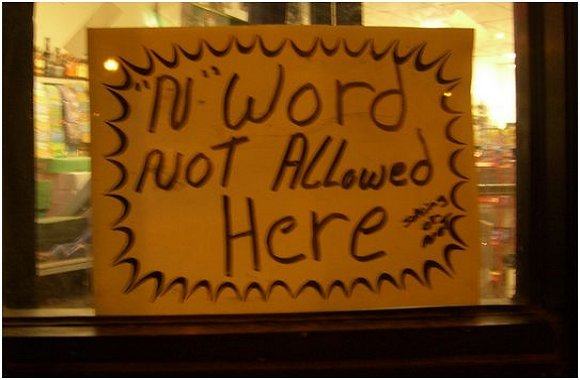 A professor at Minneapolis's Augsburg University has been suspended for using the N-word during a classroom discussion about a James Baldwin book.
For your information, Baldwin uses the word in the book.
Phil Adamo previously was relieved of his duties as head of the school's Honors Program for this transgression; now, the university has put him on suspension according to Inside Higher Ed.
Adamo also had shared "essays on the history of the word" with students who had complained about his use of the term.
"I see a distinction between use and mention," Adamo said Thursday. "To use the word, to inflict pain or harm, is unacceptable. To mention the word, in a discussion of how the word is used, is necessary for honest discourse."
During the discussion in question, the class came to a consensus that the word was "too fraught to use going forward." Later that day, Adamo emailed to his students the essays regarding use of the word, including one by Ta-Nehisi Coates. The professor says some of his students took the email as him"forcing his opinion on them."
A few students identified as Honors Program leaders (but not enrolled in his class) were present at the next class session. One filmed his discussion about the racially charged term and then posted it to YouTube under the title "Phil Adamo Justifying Use of N-Word."
IHE notes that throughout the recording, Adamo's tone "is deferential to students."
Augsburg has since moved to a formal review process and extended Adamo's suspension to the current semester. His suspension letter, dated last month, cites an unspecified "range of issues" raised by students, falling into the following categories: bias and discrimination, respect for students, teaching competence and program leadership.

Asked about previous incidents, Adamo said he taught Baldwin last year and that students at the time said the content made them uncomfortable. But he discussed the matter with them and believed any outstanding concerns had been resolved, he said.

The American Association of University Professors recommends that professors only be suspended from teaching prior to a faculty review when they pose an imminent, namely physical, threat to the campus. The group doesn't weigh in on whether specific words are right or wrong for the classroom. But it's reached out to Augsburg on Adamo's behalf, writing in a letter to the university president that the suspension "appears to have been primarily based on classroom speech that was clearly protected by principles of academic freedom."
David Lapakko, one of Adamo's Augsburg colleagues, had said school faculty are "under a scrutiny that has stifled free expression." He noted he's been the subject of complaints via the university's anonymous bias reporting system — for "citing research on gender differences" and teaching the "storybook narrative" on Christopher Columbus.
MORE: Augsburg U: case study in 'get more diverse, get more authoritarian'
MORE: Latina lecturer shamed as 'racist' for asking that N-word NOT be used
IMAGE: Oxalis37 / Flickr.com
Like The College Fix on Facebook / Follow us on Twitter