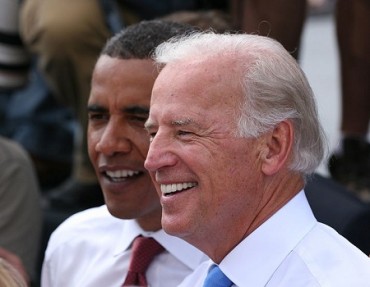 Vice President Joe Biden made a surprising admission during an address to Florida State University students Monday. When asked if government loan subsidies for college students has raised tuition by creating artificial demand, Biden answered:
By the way, government subsidies have impacted upon rising tuition costs. It's a conundrum here.
He later hedged his answer by pointing out that without the loans, there would be fewer students enrolled in universities:
So you are right, in a pure free-market the college tuition would have to be lower because there would be fewer people going to school, they wouldn't have as much coming in. But the end result is we would probably have — we go for the better part, half a generation, of going 16th in the world maybe down to 20th in the world.
These comments came just a few weeks after Biden made headlines for saying that teacher salaries at public universities were at fault for rising tuition costs. While many teachers said his comments were inaccurate, it is true that some highly-paid teachers–and many administrators who do not teach–have enjoyed bigger and better salaries during a time of massive tuition hikes.
Like The College Fix on Facebook / Follow us on Twitter