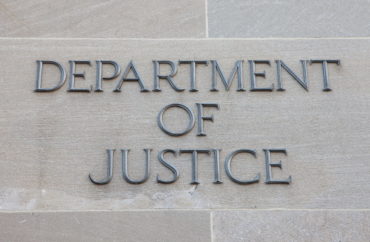 The Department of Justice in October had filed a lawsuit against Yale University, alleging it discriminates against white and Asian applicants during its admissions process, but on Wednesday the department withdrew the litigation.
The Justice Department, now under President Joe Biden, put forth a two-sentence filing in U.S. District Court that gave notice of the government's "voluntary dismissal of this action," NBC reports.
"The case had marked an escalation in the Trump Justice Department's attacks on affirmative action programs that many conservatives consider illegal," it reported.
When the DOJ had first filed the lawsuit under President Trump's administration, it argued that a lengthy investigation had found "Asian and White applicants have a significantly lower chance of admission to Yale College than do similarly-situated Black and Hispanic applicants."
"Yale has institutionalized its use of racial preferences as a permanent feature of its admissions process and decisions," DOJ attorneys had argued.
Equal rights groups were quick to denounce the lawsuit's withdrawal on Wednesday.
The president of the nonprofit Asian American Coalition for Education, Yukong Zhao, said in a statement that he is "totally shocked" by the decision.
"This act reveals that Biden Administration's promise to help Asian Americans fight against discrimination is just lip service," he said.
But Yale told NBC that it is happy by the decision.
"Our admissions process has allowed Yale College to assemble an unparalleled student body, which is distinguished by its academic excellence and diversity. Yale has steadfastly maintained that its process complies fully with Supreme Court precedent, and we are confident that the Justice Department will agree," it said in a written statement.
MORE: DOJ sues Yale for discrimination against white and Asian applicants
IMAGE: Mark Van Scyoc / Shutterstock
Like The College Fix on Facebook / Follow us on Twitter