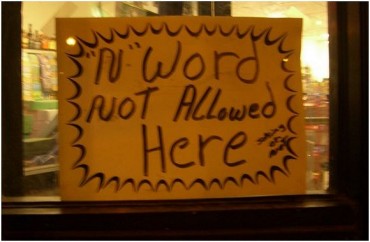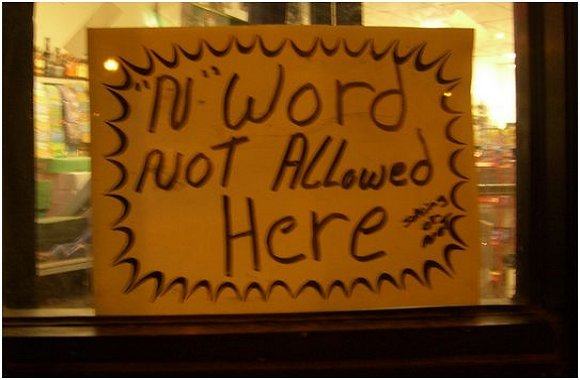 Three high school football coaches have lost their jobs after video surfaced of their team participating in a pre-game chant which featured the N-word and profanity.
In the video, St. Augustine High School coaches and players get pumped up for a game by yelling "All I got is two hands, two pads, knockin' that [n-word]'s s–t loose! I got two hands, two pads, this the Aug s–t!"
Head coach Nathaniel Jones and a pair of assistants were released from the historically black New Orleans Catholic school on Tuesday, the New York Post reports.
In a statement, school president Kenneth Charles called the locker room conduct "inexcusable." This followed an official statement from St. Augustine which said it was "shocked" and "embarrassed" by the footage.
Jones had been in his position since February of 2018.
Nola.com's report says it's unclear whether Jones and the (unidentified) assistants resigned or were fired. It also notes the local community is divided about the issue:
[…] others, including some connected to St. Augustine, say the term's use is common — in music, films and among black youth — and was not being used in a racist context in the chant. …

Austin Badon, who graduated from St. Augustine in 1982 and is now New Orleans' 1st City Court Clerk, praised the school's decision to act quickly. He said he is among many African-Americans who believe there is never an appropriate setting to use the N-word.

"It's evil, it's horrible, it's an abomination on humanity — no one should use that word in its original form or in any modern-day derivative," Badon said. "It is not who we are as a brotherhood at St. Augustine."

Tyrone Hughes said he understands why his alma mater didn't retain Jones, but he said the N-word only offends him when it is used for racist purposes.

Hughes, who played for the New Orleans Saints from 1993 to 1996, said the teens were trying to get motivated to play a rough sport. In his view, it was clear the term was not being used in a racist context because St. Augustine's opponents in each of the games attend schools with majority white student bodies.

"Whether it's high-school level, college level or pro level, there's nothing (politically correct) being used in the locker room prior to the game," Hughes said. "You're going to say whatever you need to say to motivate the team you have depending on the players you have."
One former St. Augustine player noted Coach Jones never used profanity and wondered if the team's chant was done "in defiance" of the coach: Juan Monjarres, who now plays football for Tulane, posted on Twitter that Jones "doesn't even curse or say the N-word" and would punish players with extra exercises "if he even heard us curse or use vulgar language."
Read the Post and Nola.com articles.
MORE: High school students stage walkout over teacher's use of 'N-word'
MORE: Faculty senate president: N-word 'on its own…is not a racial slur'
IMAGE: Oxalis37 / Flickr.com
Like The College Fix on Facebook / Follow us on Twitter