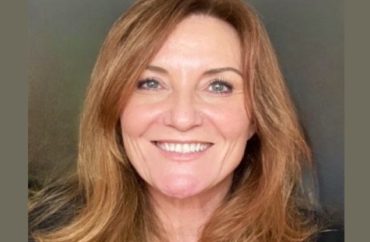 Graduates of Morehouse College expressed frustration that the HBCU hired a white woman
A historically black and male college has come under criticism from some alumni because it hired a white woman to lead its marketing and recruitment department.
Morehouse College announced in May that it hired Paula Resley (pictured) as its new "Chief Brand Officer and Vice President of Strategic Communications, Marketing, and Admissions."
That did not sit well with some alumni who questioned why a white woman had been hired to recruit students to a historically black college for men.
Inside Higher Ed reported:
One alumnus called the hiring decision an "INSULT to the legacy of Morehouse and a blow to the Brand" in a thread on LinkedIn.

"The HEAVY emphasis on women is an attack on male leadership and not appropriate for Morehouse," he wrote. "Just wondering how long before Morehouse ceases to recognize itself. Six months? Let's take bets on how long before it's not about Black Men at all. If there are any Morehouse Men who see what I see they should speak up and stop pretending this is ok."
The education publication did not name who posted the threads and The College Fix could not find them on LinkedIn.
Another alumnus, granted anonymity by Inside Higher Ed, said he might pull his donations over the hire.
"What does it say about a school that is about Black male leaders when you have made the bold decision to go counter to that in a role that is about the face of the brand and the voice of Morehouse?" he told the publication.
He said further:
I'm concerned about the message that it sends not just to students, but I'm concerned about the message that it sends to potential future students."

I'm concerned about the message it sends about what this brand and what this school has represented for almost 200 years about how Black men can thrive and lead in a world where they're not seen as able to do that.
Another former Morehouse student shared his concerns.
"Branding and Marketing for an predominantly all black male HBCU and my alma mater? I have questions beyond diversity and inclusion," C.C. Browder, a music executive, wrote on his LinkedIn. Browder attended Morehouse College.
MORE: Morehouse College accused of 'toxic' masculinity
IMAGE: Paula Resley/LinkedIn
Like The College Fix on Facebook / Follow us on Twitter