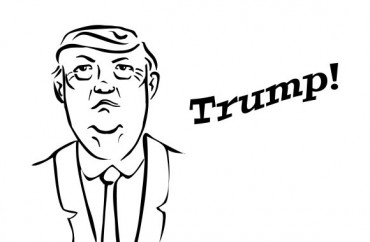 Southern Illinois University officials have begun an investigation into the claims of student Leilani Bartlett, who says that several supporters of Donald Trump used racist language during "open forums" in their dorm.
"They said the #blacklivesmatter movement was retarded," Bartlett says in a video she posted on Facebook. "They told us to go back to Africa. They saying the 'N' word, calling us n——, all types of stuff."
SIU's Office of Student Rights and Responsibilities is looking into the matter in conjunction with the college's Office of Diversity and Equity.
The St. Louis Post-Dispatch reports:
As the video spread far and wide, SIU Interim Chancellor Brad Colwell issued a university-wide statement, calling on students to uphold the university's "core community values of respect for individuals, diversity and inclusion."

"Anything less diminishes all of us," he said. "Free speech is an important right and value. It is also important to use that right wisely and respectfully."

In her video, Bartlett described herself as a first-generation college student and an entrepreneur who's trying to make it, despite significant obstacles. Though she's all for students expressing their political views, she said the Trump meeting crossed the line.
RELATED: Administrator chides students for mocking peers who freaked over Trump dorm doodle
"You could believe anything that you want to believe, but it's the point where it gets disrespectful," she said. "Me and my friends are the minority in this residence hall, meaning it's a handful of us, and the rest are predominantly white. You are openly discussing racism and being racist."
Racism at SIUC. I'm at my residence hall and all I hear is TRUMP 2016. The same group of kids in a fraternity ( ATO) drew Trump 2016 and various racial slurs with chalk on the ground and on campus monuments. The campus did NOTHING about it. They had multiple open discussions in the hallway that were completely and utterly racist. Asking black ppl to go back to Africa , throwing the "N" word around like it was nothing. So I walked my BLACK ASS downstairs and asked them to say it in my face. Call me nigga , call me a good for nothing welfare recipient like I'm not here paying MORE than you. Y'all get ahead with handed scholarships , and grants while the poor will be lucky if they see either or. The Residence Assistant on their floor stood in solidarity WITH THEM. Who do you go to when your oppressors are your authority? The craziest part about it is that these are the ppl I will compete against in CORPRATE AMERICA. These are people I will potentially work with side by side. They have no respect for not only me as an individual , but my entire RACE. How do I tell my sisters and brothers that it's safer fighting for your education than it is in the streets of Chicago. The reality is that neither is easy. All you can do is strive harder.

Posted by Leilani Bartlett on Monday, April 4, 2016
EAGNews.org reports that Bartlett said the "residence assistant" assigned to the dorm's floor "stood in solidarity" with the offensive students.
In addition, Bartlett claims she got personally involved after a second incident in the dorm:
"They come downstairs again, have it again," she said. "You're not gone make me feel uncomfortable at a school I pay $22,000 to go to. I refuse to pay my money to get an education to set the standard and the precedent for my siblings, my sisters and brothers, that they can be successful only for you to deny me and try to make me feel uncomfortable somewhere I pay my money for.

"No bro. I went down there and I confronted all of them. Ya'll want to have an open discussion and open forum about black people, let me pull up a seat. Let me hear everything that you have to say to my face."
Bartlett's Facebook page contains many pictures and links associated with social activism and Black Lives Matter.
Some commenters expressed skepticism that, in this age of smartphones, there were no recordings made of these episodes, particularly the second one.
Southern Illinois spokeswoman Rae Goldsmith said "We're taking [these allegations] very seriously."
"We care a lot about the welcoming nature of our campus. It's really important to us that our students feel safe and secure here."
Read the full Post-Dispatch and EAGNews.org articles.
RELATED: Police: Racist Graffiti on Dorm Door Ruled Hate Crime Hoax
RELATED: Public university bans Confederate flag in dorm rooms, 'distasteful' decor in common areas
Like The College Fix on Facebook / Follow us on Twitter
IMAGE: BorbalaZrinyi/Shutterstock