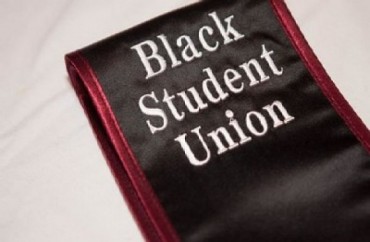 'We're tired of fighting AS, it has become yet another organization that is an obstacle to Black students'
An instance of intersectional politically correct conformity happened at San Francisco State University this past week: The Black Student Union got angry when the student government still planned to hold a mural celebration following the BSU's refusal to attend.
The Malcolm X Mural event had been scheduled for May 3, but the BSU declined to participate due to issues it has had with the Associated Students. These include "long delays in payments" for members of the organization, "financial obstacles" and "situations of borderline harassment," the Golden Gate Xpress reports.
The BSU also backed groups such as the Student Kouncil of Intertribal Nations and SKINS, both of which claim to have issues with the Associated Students.
Apparently because the BSU first established the Malcolm X Mural almost 30 years ago, it believes if it doesn't attend its commemoration then no one should.
"Associated Students saw [the mural] and the BSU as replaceable," the BSU wrote on Instagram. It demanded the AS "make attempts to repair relations" with the BSU while it continued with plans for its own mural celebration.
The AS had sought out the Afro-Latiné Club to replace the BSU at the event; it declined, however, after hearing about the BSU's grievances. The BSU then ripped the AS for attempting to "pit Black organizations against each other."
The SKINS group believed the AS needed permission from the BSU to follow through with the May 3 celebration, and chided the AS's "performative behavior."
MORE: Congressman makes criminal referral to DOJ after San Francisco State University hosted terrorist
Hilariously, a day later the Associated Students came out against itself and endorsed the Black Student Union's position. But it wasn't without dissension, nor support from the BSU:
AS Executive Director Dr. Tonee Sherrill [see here] released a now-deleted response to BSU's statement on Tuesday that announced AS' postponement of its mural event.

The response encouraged people to attend BSU's Malcolm X Mural event on May 11. However, Sherill said that discarding AS Education Representative Shanice Robsinson's [sic] work toward the AS mural celebration would be anti-Black.

"I am now seeing the rich labor of a Black woman, which is often devalued, and I needed to explain to her that she was being requested to discard this labor, which to me would too be anti-Black." …

BSU External Affairs Vice President Lee Lockhart said Sherill's statement hurt him, as it juxtaposed BSU to the support of Black women.

"We are constantly framed as aggressors," he said. "Even in this conversation where we explain our experience, make one demand and ask for AS to work at rebuilding the relationship. We're tired of fighting AS, it has become yet another organization that is an obstacle to Black students."
AS Academic Affairs Vice President Jennifer Valencia and AS Chief of Staff Chantel Bermudez said they were "unaware" Sherrill had posted his statement and "did not approve of his message."
Read the Golden Gate Xpress articles.
MORE: Lawsuit: San Francisco State facilitates harassment of Jewish students
IMAGE: Flickr.com
Like The College Fix on Facebook / Follow us on Twitter