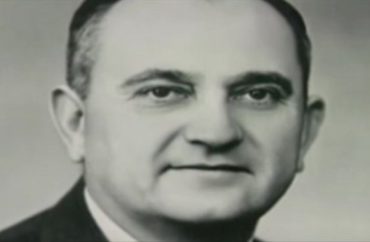 Black faculty in the University of Kentucky's African-American and Africana Studies program want the school's Rupp Arena renamed due to its honoree's alleged racism.
In a letter addressed to UK President Eli Capilouto, the scholars made several other requests, including increasing the number of black faculty and staff and "bring[ing] diversity and racial equality to the forefront in the university's mission."
But the renaming appeal appears to be the most controversial (and what's been highlighted in local news headlines). As reported by WTVQ, the faculty letter states
The Adolph Rupp name has come to stand for racism and exclusion in UK athletics and alienates Black students, fans, and attendees. The rebuilding of the arena and the convention center offer an opportunity to change the name to a far more inclusive one, such as Wildcat Arena.
Rupp is a legend in Kentucky basketball, amassing 876 wins and four national championships during his tenure between 1930 and 1972. But Anastasia Curwood, director of the UK African-American and Africana Studies program, said it was her "understanding" that Rupp "refused to bring black players onto the team for years well beyond his peers."
Curwood also said Rupp had "objections to being pressured to recruit black players."
Those objections, however, as noted by Dick Gabriel in the Northern Kentucky Tribune, might have been when then-UK President John Oswald ordered Rupp to sign a black player "whether he could contribute to the team or not." Gabriel says "Rupp didn't want a 'token.' What he did want was a star who could help put his team back on top. He believed he needed a Jackie Robinson-type player.
"
Other Rupp facts noted by Gabriel:
— When he got the job offer from UK in 1929, the high school team he was coaching included a black player.
— In 1948, Rupp "was instrumental" in getting the first black player on the US Olympic basketball team.
— When Rupp did announce that UK would begin recruiting black players, the local media ripped him.
— Rupp got over a hundred death threats for his recruitment of black players, leading the FBI to get involved.
Author Jamie Vaught, who's written five books about Kentucky basketball, notes that in the 1960s Rupp wanted UK to leave the SEC (Southeastern Conference) "specifically so he could safely recruit Black athletes."
On the other side of the coin is the 2006 film Glory Road, which depicts the coach and his all-white UK team as the "villains" against the all-black Texas Western squad in the 1966 NCAA Championship. According to a Sports Illustrated reporter present in the UK locker room at halftime during that game, Rupp allegedly went on a racist tirade because he was angry his squad was losing.
Others have recounted Rupp using the N-word in conversations, including when UK President Oswald told him to get a black player on his team.
Regarding the possible removal of Rupp's name from the arena, UK spokesman Jay Blanton said
As for the faculty request […] that could face some legal issues. Lexington Center Corp. owns and operates Rupp Arena. The 15-year right-of-use agreement between UK and the Lexington Center Corp. operating center was drawn up in 2018 and states the name has to remain as Rupp Arena until 2033. It doesn't address anything about a clause to get out of it early.
MORE: Naked cheerleader scandal leads to firings at the U. Kentucky
MORE: U. Kentucky bias response team features 'literal speech police'
IMAGE: wildcatworld / YouTube
Like The College Fix on Facebook / Follow us on Twitter