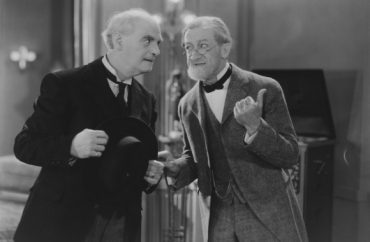 Moving Title IX incidents into a different office
Boston College has spent millions of dollars defending against a single lawsuit by an accused student who claims it violated his due process. It's appealing a jury award of more than $100,000 to "John Doe," and yet a federal appeals court already ruled against the Jesuit institution once.
With the college facing new federal rules on how it must conduct sexual misconduct investigations, a Title IX official gave a curious interview to campus newspaper The Heights about how it will respond.
Now that students accused of sexual misconduct must be given a live hearing with cross-examination, Title IX coordinator Melinda Stoops suggested the college can simply reclassify alleged violations under a different part of its code than Title IX.
"Despite the reduction in scope of Title IX investigations, BC will continue to address discriminatory and harassing behavior that no longer falls under Title IX," The Heights paraphrased Stoops, whose full title is associate vice president for student affairs:
Behavior that previously would have been covered under Title IX policy may now be investigated through the Office of Student Conduct, Stoops said.

"Since we have not begun to review and revise our policies in response to the new regulations, I can't say exactly what this will look like," Stoops added in an email to The Heights. "However, I can say that we still maintain high expectations for our students' behavior and I anticipate that our conduct policy would allow for complaints of sexual violence that don't fall under the new definition for Title IX incidents."
The new rules from the Department of Education, which are scheduled to take effect in late summer, removed the responsibility of colleges to investigate incidents out of their "control," meaning off-campus in activities and programs unrelated to the college. (Reported assaults at recognized fraternities, for example, still must be investigated.)
They also define sexual harassment by the Supreme Court's three-part standard for educational settings: "severe, pervasive and objectively offensive." That provision is expected to make it difficult for colleges to investigate fleeting speech-related claims, such as sex jokes.
MORE: 1st Circuit slaps down Boston College
But Stoops (left) didn't give specific examples of conduct that "don't fall under the new definition for Title IX incidents," making it difficult to determine what the school believes it can investigate and punish outside its Title IX policy.
The Department of Education has not responded to a Thursday night query from The College Fix about whether it considers Stoops' comments as evidence of an attempt to evade Boston College's obligations under the new Title IX regulation. The Fix also asked how the department plans to police schools for compliance. (It quickly shot down a claim by Title IX consultants that schools aren't allowed to post copyrighted training materials on their websites.)
Asked if Stoops' comments create the appearance that Boston College is trying to circumvent the new regulation, college spokesperson Jack Dunn told The Fix in an email Friday:
It is clear under the new regulations that institutions may continue to address non-Title IX behavior through their own codes of conduct. That is what Melinda was referring to in her interview with the student newspaper.
He pointed to a section of the regulation that says while colleges must dismiss a complaint whose "allegations do not meet the Title IX definition of sexual harassment, [that] does not preclude a recipient from addressing the alleged misconduct under other provisions of the recipient's own code of conduct."
Pressed on Stoops' specific language, Dunn reiterated "institutions still have the right to adjudicate the behavior under their student conduct policy–just not as a Title IX incident."
MORE: Title IX consultants tell colleges to break the law in response to new rules
IMAGES: Everett Collection/Shutterstock, Boston College
Like The College Fix on Facebook / Follow us on Twitter