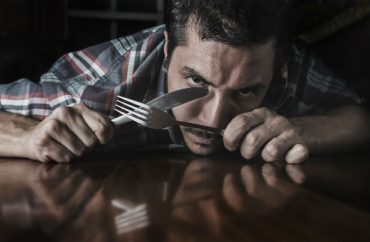 Not allowed to hug their families either
Showing the enduring popularity of making disfavored groups wear visual symbols of their apartness, Boston University is making its students carry "digital badges" that purportedly measure their purity under campus COVID-19 rules.
If the badge doesn't show them sufficiently pure, they will be denied access to food on campus.
The Boston Globe reports that the students and employees have been carrying around the badges since the start of the semester, but a "green daily attestation badge" is required as of Thursday "to access the dining halls, libraries, the George Sherman Union, and other spaces on campus."
A Tuesday letter to the community from Dean of Students Kenneth Elmore admitted that the "number of [positive] cases per day is still relatively low," but administrators are concerned by "the number of cases in Massachusetts and declining compliance with our mandatory requirement for testing and daily symptom attestation" by students. (The rules apply to all students, on and off campus.)
MORE: Harvard goes full police state under COVID, uses undefined evidence standard
Once again blaming students for hanging out with each other – unless they're protesting racial injustice – drill sergeant Elmore (left) said BU's admittedly low "increasing infection rate" is driven by social gatherings on and off campus. He also scolded students for "personal travel and off-campus visits with family and friends where participants do not adhere to physical distancing and mask-wearing."
In other words, where members of the social species Homo Sapiens hug, shake hands and show their smiles.
BU's COVID-19 regimen is different for undergraduates and graduate students. The former must get tested twice weekly, and the latter "who come to campus frequently" must get tested weekly. All have to submit "daily symptom attestation" regardless of whether they're coming to campus.
Students get a green badge on their mobile devices for being "up-to-date with testing and symptom screening"; yellow for "overdue"; orange for "close contact with someone who is positive OR they answered yes to their daily symptom screen"; and red for students who tested positive for an illness that threatens very few of them.
Faculty can also keep students out of class if they don't have green badges, and will punish the rest of class by dismissing that day's session if green-less students don't leave.
MORE: BU exempts BLM events from COVID size limits
The university's propaganda service BU Today said Wednesday that a dozen students had been suspended the rest of the semester for going to "one or more of three parties" off campus on Oct. 3. Another five had deferred suspensions for the entire academic year.
Director of Student Health Services Judy Platt admitted that "there is no evidence that any of the students were positive for COVID-19" or that the novel coronavirus spread at the parties. But students were observed not socially distancing or wearing masks.
While the university said the parties included "underage drinking, physical assault, and disturbing the peace," Elmore clarified that the "assault" was a student "throwing a beer can" at a building and the peace-disturbing was "general noisemaking and the smashing of a toilet seat in the street."
Elmore was not concerned by the 500-person Black Lives Matter rally the university facilitated last month, which clearly violated its rules on "strict physical distancing."
Read the Globe report, BU Today propaganda and BU letter.
MORE: University exempts BLM protest from ban on student gatherings
IMAGES: andrelteixeira/Shutterstock, Boston University
Like The College Fix on Facebook / Follow us on Twitter