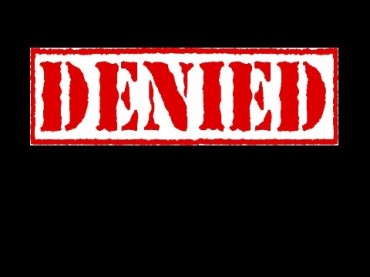 The students' union at Goldsmiths, University of London, had invited students to a meeting about "diversifying the curriculum."
But the meeting organizer, "welfare and diversity" officer Bahar Mustafa, informed the student body via social media that the confab was only for BMEs — black and minority ethnic women.
Mustafa wrote on Facebook: "Invite loads of BME Women and non-binary people!! Also, if you've been invited and you're a man and/or white PLEASE DON'T COME just cos i invited a bunch of people and hope you will be responsible enough to respect this is a BME Women and non-binary event only."
Miss Mustafa, 27, added: 'Don't worry lads we will give you and allies things to do', followed by a wink. The event's online page said it was open to 'self-defining BLACK and ETHNIC MINORITY women and non-binary people with gender identities that include "woman".'

The ban on men and white students is surprising, since the organisers claim to promote 'zero tolerance' for 'all forms of prejudice, discrimination and oppression'.

A senior union member told student newspaper The Tab that Miss Mustafa's actions had made it 'very difficult' for male students.

He said many white men felt they 'could not say anything for fear of retribution', adding: 'For Bahar to have the nerve to write this is patronising beyond belief. The irony that she thinks that they are diversifying the student community in the name of feminism and multiculturalism is laughable.'

The event sparked a fierce backlash on social media, with one user writing: 'Isn't this racism – and why wasn't she prosecuted?'

Another said: 'Hypocrisy of the left … When will people see it.'

Organisers later appeared to back down on the rules, with the statement 'Allies now welcome!' added to the meeting's Facebook page.
It probably won't surprise you that Mustafa recently obtained an MA from Goldsmiths in … gender and media studies.
A university spokesman said the school "had no part in the decisions of the union" and that it "do[es] not tolerate any form of oppression, including racism, sexism or any other form of bigotry."
h/t to Instapundit.
Like The College Fix on Facebook / Follow us on Twitter
IMAGE: Enokson/Flickr