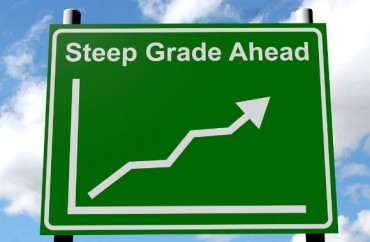 Brooklyn College President Michelle Anderson recently announced that the school had "raised funds" to address professors who have given a large quantity of D's and F's, and/or have high "racial disparities in outcomes."
In a message titled "Enacting an Anti-Racist Agenda at Brooklyn College," Anderson wrote the "uprisings against racial violence around the world" means that her school "must address how racism has shaped [the college's] history and how it continues to infect [its] present."
The fourth item on the agenda, dubbed "Student Success," notes faculty "must identify and address the structural obstacles that Black students and students of color more generally face." This means "a comprehensive analysis of the admissions, retention rates, and graduation rates of Black students and other students of color by program to identify racial disparities and develop plans to eliminate them."
Professors and instructors who have assigned too many low grades will be offered a "professional development" in order to, er, "correct" the problem.
According to the New York Post, one Brooklyn College professor called the scheme "grade affirmative action" and said faculty would be "chastened by 'the threat of a re-education camp'" if their grade distributions don't match with what the school desires.
Racial disparities, said the prof, could be linked to inequities in high school education, leaving "some students under-prepared for college courses. In that case, offering more remedial courses would be a sounder strategy to address racial disparities in grade outcomes." …

A college spokesman denied there would be grade inflation and said the "professional development" opportunities would be optional.

A student's self-reported race is part of the demographic information the school already collects when students enroll.

"Brooklyn College is proactively addressing structural obstacles that students of color face every day," it said in a statement. "The college is enhancing faculty professional development to learn best practices in the classroom."
The final item on the Anti-Racist Agenda notes the college "must enhance culturally relevant programs" and "increase institutional support for the departments of Africana Studies and Puerto Rican and Latino Studies."
Read the article and full President Anderson message.
MORE: 'Boycott Israel' event at Brooklyn College raises alarms
MORE: Brooklyn College rejects $10M from Koch brothers
IMAGE: Pixel Fractor / Shutterstock.com
Like The College Fix on Facebook / Follow us on Twitter