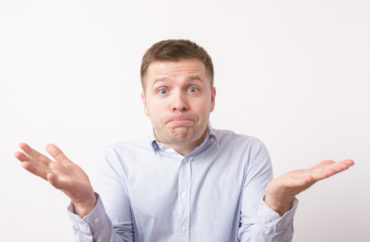 Bucknell University wasted no time in removing from its websites references to alumnus Les Moonves, CEO of the CBS Corporation, in the wake of sexual misconduct allegations against him.
Six women have come out to say Moonves sexually harassed them between the 1980s and late-2000s; four accuse him of "forcible touching or kissing during business meetings," while the other two say Moonves "physically intimidated them or threatened to derail their careers."
While CBS's board of directors put off a vote on whether to suspend Moonves, and prosecutors declined to pursue the charges made by one woman, Penn Live reports Bucknell has already eliminated selected mentions of Moonves from various university webpages.
Bucknell president John Bravman said in a message to the campus community "Given Mr. Moonves' visibility as a prominent alumnus, I felt the need to let you know that we are aware of these reports. Sexual misconduct is unacceptable — on campus or beyond, and Bucknell will not stand for such behavior."
CBS said independent members of its board of directors are "investigating claims that violate the company's clear policies" regarding personal misconduct.

Other CBS executives and entertainers have tweeted support for Moonves.

Removed from Bucknell's website were pages that celebrate his relationship with the university, Bravman said. "We are evaluating any additional actions that may be appropriate," he said.

Moonves acknowledged in a statement there were times decades ago when he may have made some women uncomfortable by making advances. But he says, "Those were mistakes, and I regret them immensely."

He said that he never misused his position to harm or hinder anyone's career.
Moonves graduated from Bucknell in 1971 and was awarded an honorary doctorate in 2016, the same year in which he delivered the school's commencement address. The Associated Press reports that some of the website "cleansing" the university has undertaken include articles related that address.
MORE: 'Disheartening' number attend Bucknell 'social injustice' conference
MORE: Bucknell holds march for 'silenced and marginalized'
IMAGE: Koldunova Anna/Shutterstock.com
Like The College Fix on Facebook / Follow us on Twitter