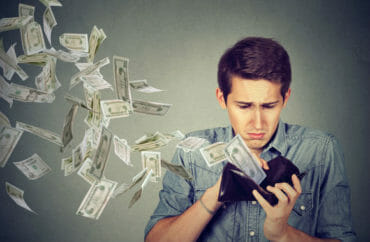 UPDATED
And it's not the one you think
The biggest names in higher education are not the best places to attend if you want the most "improvement in earnings and employability" compared to "the total cost of the education," according to new rankings from the nonprofit Educate to Career.
The organization focuses on "outcomes-based personalized college and career planning," and its updated index of 1,200 colleges finds only one Ivy League school – Dartmouth College – in the top 20 for "economic value added for the student."
The flagship campuses of the University of North Carolina, University of Virginia and Brigham Young University lead the rankings. Eight of the top 10 are public colleges. Dartmouth is the only other private college.
Private colleges are better represented among 11-20 in the rankings: Notre Dame (11), Duke (12), Pomona (14) and the no-taxpayer-money Grove City College (15). Stanford makes an appearance at No. 20.
The rest of the Ivy League starts at No. 25 with Yale and continues with Harvard (30). The rest are spread across the next 200 spots: Cornell (38), Penn (51), Brown (80), Columbia (92) and the shockingly low Princeton (226), which is bested by a tiny Catholic school in Minnesota, The College of St. Scholastica (225).
Educate to Career uses several metrics in calculating the rankings, including percentage of grads working in jobs that "utilize their field of study"; average salary adjusted by region, occupation and other variables; percentage employed within a year of graduation; the graduation rate and time to graduate; "net cost" tuition; and loan default rates.
President Michael Havis wrote in an email blast Tuesday that ETC doesn't accept data from colleges themselves, unlike other college rankings. It compiles its data "from only publicly available sources for the sake of transparency and impartiality." The University of Oklahoma was caught submitting 20 years of false data to the most influential college ranking provider, U.S. News. (OU's flagship ranks 394 by ETC.)
Big-name Christian (i.e., Protestant) colleges also have a shockingly large spread. Grove City leads the category, while Illinois's Wheaton, often dubbed the Harvard of Christian colleges, sits at 36, just ahead of Georgetown. No-tuition College of the Ozarks (65) beats much higher profile Vanderbilt (66). No-taxpayer-money Hillsdale (91) is just ahead of Columbia.
Indiana's Taylor University, which hosted Vice President Mike Pence as graduation speaker, sits at No. 119. Washington's Whitworth (195) is just ahead of California's Pepperdine (205). Football powerhouse Texas Christian doesn't show up until  419.
The massive Liberty University, whose president Jerry Falwell Jr. is part of President Trump's inner circle, doesn't even crack the top 1,000. It's not even the top-ranked "Liberty" – that belongs to West Virginia's West Liberty University (783).
Even more surprising, Liberty's top competition for largest Christian college isn't even listed: Grand Canyon University, perhaps best known for picking a fight with conservative pundit and popular campus speaker Ben Shapiro.
GCU crossed 20,000 in on-campus enrollment last year, and 70,000 total. (Liberty is bigger online, with total enrollment more than 100,000, but smaller on campus: 15,000.)
Havis, the president of ETC, told The College Fix in an email that the organization can't find enough public data about GCU to rank it by ETC's metrics.
Search for colleges in ETC's index.
CORRECTION: The original post miscategorized the College of William and Mary, which is a public college. It also incorrectly stated that Taylor University had a famous alum, who had actually attended the school for a year but then transferred. The post has been fixed.
IMAGE: pathdoc/Shutterstock
Like The College Fix on Facebook / Follow us on Twitter