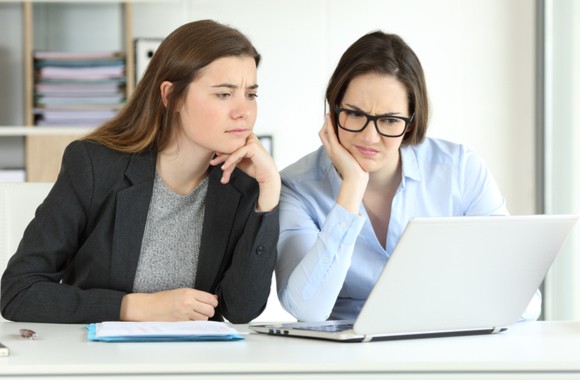 Lawsuit never mentions three-part harassment standard is from Supreme Court
The Supreme Court's 20-year-old ruling in Davis v. Monroe County Board of Education requires schools to respond to "peer-on-peer harassment."
It defined such conduct as "so severe, pervasive, and objectively offensive, and that so undermines and detracts from the victims' educational experience, that the victim-students are effectively denied equal access to an institution's resources and opportunities" under Title IX.
The Department of Education did not define sexual harassment that narrowly until earlier this month, when Secretary Betsy DeVos* released the Title IX regulation outlining how colleges must run sexual misconduct proceedings.
Now that the federal government is in line with the Supreme Court, the ACLU is claiming that the three-part test ("severe, pervasive, and objectively offensive") creates "a second-class standard for reports of sexual harassment and assault."
The former civil liberties organization filed suit against DeVos last week on behalf of accuser-rights groups including Know Your IX, which objected to the notice-and-comment regulatory proceeding as soon as DeVos announced it in 2017.
"The rule subjects reports of sexual harassment to a different and more skeptical review than reports of harassment based on race, national origin, or disability — creating a second-class standard for reports of sexual harassment and assault," says the ACLU press release on its suit.
The lawsuit itself refers to the Davis precedent once in 57 pages: "As the U.S. Supreme Court has recognized, sexual assault and sexual harassment are forms of sex discrimination under Title IX."
It refers to the three-part test for harassment five times, however, and never connects it to the Supreme Court ruling, even when referring to the department's old standard, under which any prong of the test triggers liability:
Section 106.30 of the Rule limits the conduct that gives rise to institutions' responsibilities to act by changing the definition of harassment from a disjunctive list of "severe, pervasive, or objectively offensive"—consistently used by the Agency since 1997 —to a conjunctive list by replacing "or" with "and," thus requiring all three conditions to be satisfied as a condition of administrative enforcement for the first time since Title IX's passage in 1972.
MORE: DeVos cites ACLU to justify Title IX regulatory changes
The ACLU is challenging several provisions of the new regulation. Requiring schools to investigate only allegations that happen in activities or settings they can "control," such as recognized fraternity and sorority houses, means leaving students unprotected in study abroad programs or their own homes, the lawsuit claims. (It does not mention accusers' option to file police reports.)
It also objects to requiring students to report their claims to what it sarcastically calls the "right" official on campus. The regulation explains that it removed two classes of "mandatory reporters" from the Obama administration's guidance, which "unintentionally discouraged" reports by "automatically triggering" a formal college response, regardless of the accuser's wishes:
These final regulations ensure that all students and employees are notified of the contact information for the Title IX Coordinator and how to report sexual harassment for purposes of triggering a recipient's response obligations, and the Department believes that students at postsecondary institutions benefit from retaining control over whether, and when, the complainant wants the recipient to respond to the sexual harassment that the complainant experienced.
The ACLU also opposes subjecting students and faculty to the same evidence standard, whether "preponderance" (lower) or "clear and convincing" (higher). Accused faculty often enjoy the latter, while the Obama administration ordered colleges to adopt the former for students, even though "guidance" does not have the force of law.
The suit says many colleges and universities don't have a choice to lower the evidence standard for faculty due to "collective bargaining agreements or other employment contracts." It does not acknowledge that schools can renegotiate such agreements or contracts in light of the new regulation.
The comments attached to the press release regurgitate the criticisms that accuser-rights organizations have made since DeVos announced a forthcoming regulatory proceeding nearly three years ago.
"Betsy DeVos has created a double standard that is devastating for survivors of sexual harassment and assault, who are overwhelmingly women and girls," said Ria Tabacco Mar, director of the ACLU's Women's Rights Project. "We are suing to make sure this double standard never takes effect."
"Betsy DeVos and the Trump administration have shown, once again, that they have no interest in supporting student survivors and their rights," said Sage Carson, manager of Know Your IX. By absolving schools from the obligation to investigate allegations over which they have no control, the regulation makes it "easier for schools to sweep sexual violence under the rug."
Read the release and lawsuit.
MORE: Due process advocates cheer overlooked changes in Title IX regulation
IMAGE: Antonio Guillem / Shutterstock.com
Like The College Fix on Facebook / Follow us on Twitter