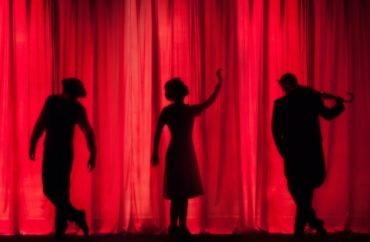 A theatre class at Cal Berkeley will help students understand how white supremacy has been advanced through the use of plays and acting.
"For the purposes of this class, I am interested in collaborating with my students to trace the ways in which the structures of colonial, American white supremacy often rely on theatrical fantasies of Indigeneity," instructor Max Abner told The College Fix via email about his course "Performance: Writing and Research Indigeneity and Whiteness."
"The texts we are working with are also meant to make us question strict identity terms and investigate those places where various identities bleed together or falter, (here I am specifically thinking of white males who perform Indigeneity to invent a unique and violent kind of American-ness)." Abner said. He said he does not have "a strict definition of whiteness."
The course instructor's background is in Indigenous studies and performance studies. He has an undergraduate degree in Performance Studies from Northwestern University and is current in graduate school.
"Max's work lies at the intersection of Indigenous studies, thing theory, and literary Frontier studies," according to his bio. His research draws on "aesthetic theory, theories of Ideology, and the posthumanities" with the goal of understanding how their limits and "role in the construction and contestation of Colonial and Indigenous identities as well as postmodern-Anthropocene concepts of the wild, the frontier, and the country."
MORE: Princeton professor offers course on Lincoln's legacy, bucks cancel culture
His background informs his learning goals for the class.
"It is my hope that by the end of the class, the students will recognize the fact that as long as they absorb the world around them (texts, art objects, etc.) and are reflective about their feelings about the world, they will have plenty to write about," Abner said. "Moreover, I hope that the students leave the class with the belief that the writings that they read and the writings that they produce have a hand in shaping our perceptions of the world and ourselves."
Students in the course will utilize "critical tools from the fields of performance studies" and "Indigenous critical theory," according to the description.
Calls America a 'colonialist' project
While the course includes a standard mix of reading, discussion and essays, students need to understand the basis of America, according to Abner's description.
"The colonial, Imperialist project that is 'America' has historically developed itself out of the drama of 'Cowboys and Indians'—or, less euphemistically, Indigeneity and Whiteness," the course overview explained.
Students will learn how to engage with texts and enter into "dialogue" with them, in a way that will help reduce their fear of writing.
"I suggest that by focusing on dialogue we might ease our apprehensions, and the concept of dialogue could shift our understanding of writing from one of isolated production to one of engaged response," the course overview said. "We need not create something out of nothing when we write; we only need to begin talking back to the readings that we have critically engaged."
"Dialogue is not only the space in which various parties meet and vie for power," the description said, "it is also the space in which culture shifts."
MORE: Penn offers course on 'White Nationalism in the Age of Climate Change'
IMAGE: Kyle Head / Unsplash
Like The College Fix on Facebook / Follow us on Twitter