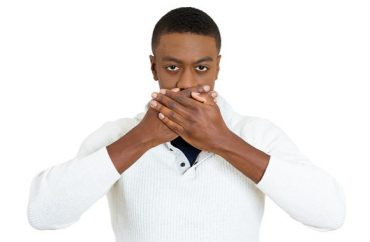 A high school in Fresno, California has apologized for an 11th grade English class assignment on Black, or African-American, Vernacular English.
According to KSEE, the Roosevelt High School assignment was designed to show how AAVE would translate into standard English. But … a black student in the class thought it was racist.
"My daughter said the school is racist," Tahirah Lockett, mother of the student, said. "She sends me a screenshot of the assignment, and I asked her, 'So, are they saying that's how we talk"?
Ms. Lockett added that she was "floored" when she saw what students had to do.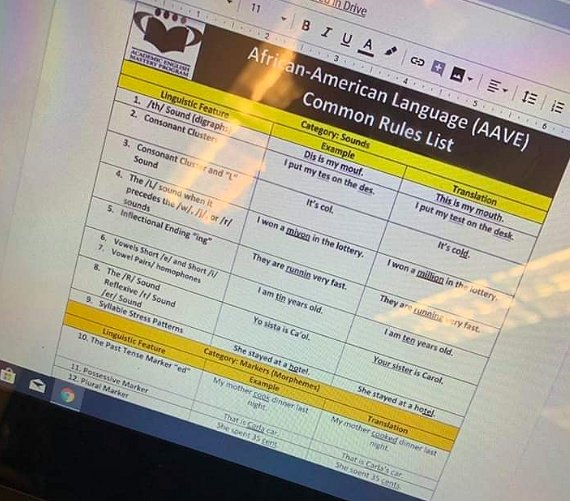 One of Lockett's complaints is about stereotypes — "the inaccuracy in characterizing the African American culture as a whole."
"Is [sic] completely unacceptable because you just characterize all African Americans as being pretty much ignorant and not knowing how to speak phonetically." she said.
Fresno Unified School District offered a sincere apology to anyone who was offended by the assignment.

"This morning our staff received a complaint of cultural insensitivity regarding a worksheet being utilized in one of our high school classrooms. this worksheet on dialect is not part of the district's adopted curriculum and we deeply apologize to our students, parents and community members that have been negatively impacted by this situation," said Fresno Unified Superintendent Bob Nelson.

Lockett's daughter says students in her class that were not Black were making fun of the assignment. And, that she likes her teacher, which made the assignment even more surprising.

Fresno Unified's statement tries to further explain the rationale behind the assignment.

"For context, as part of state-approved curriculum our high school students read the American classic, "Their Eyes Were Watching God" by Zora Neale Hurston written in 1937. The worksheet at issue included examples that were perceived as insensitive and culturally inappropriate."
Despite the paroxysm of indignation on Ms. Lockett's part, it shouldn't come as a surprise that such a task was offered. After all, black scholars have argued African-American Vernacular English is "something to be appreciated, celebrated and championed." The Oakland (California) Unified School Board had even made "Ebonics" (aka AAVE) the "official" language for black students in the district.
In addition, Stanford University sociolinguist John Rickford, president of the Linguistic Society of America, recommends American teachers offer instruction to AAVE speakers on "the linguistics of both [AAVE] and standard English, instead of outlawing the vernacular and attempting to standardize language."
The Roosevelt HS assignment appears to incorporate aspects of what Professor Rickford suggests.
MORE: Researcher: Teachers should include 'disclaimer' allowing Ebonics in class
MORE: University writing center combats 'racist … unjust language structures'
IMAGE: pathdoc / Shutterstock.com, Facebook screenshot
Like The College Fix on Facebook / Follow us on Twitter