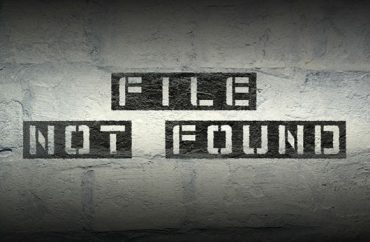 UPDATED
It already violates California court rulings
What happens when one party controls everything in the world's fifth-largest economy? It buries the existence of even its opposition.
Families Advocating for Campus Equality was flabbergasted to learn that its opposition letter to California's SB-493, which would impose campus sexual misconduct policies that have been struck down in state courts, was left out of the bill record.
The Senate Education Committee's bill analysis, published April 2 and signed by staff director Lynn Lorber, says SB-493 received "no opposition." This was a day before a committee hearing on the bill. (Another is scheduled for Tuesday.)
In a letter shared with The College Fix, FACE Co-President Cynthia Garrett said her group distributed the opposition letter "in person throughout the Senate" March 20 and emailed it to "every senator" March 31.
Senator Hannah-Beth Jackson (left), the bill sponsor and a former prosecutor, knew FACE opposed SB-493 because the group had met with her staffer on March 20, when the group distributed the letter in person to every office. She also "both raised and attempted to undermine" FACE's arguments in its opposition letter at the April 3 hearing, Garrett wrote.
The senator, who is also responsible for California's guilt-presuming standard of "affirmative consent" in campus sexual misconduct proceedings, mocked Garrett's group as "just some moms of accused students." Those who sought to testify against the bill "were treated rudely, interrupted, and denied the full four minutes they had been allotted," Garrett said. Families of accused students were denied the opportunity to testify.
MORE: Democratic governor vetoes Jackson's anti-due process bill
"At the same time, at least one supporter of Senator Jackson's bill spoke for over ten
minutes," Garrett wrote. (She cited reports from others: Garrett missed the hearing because she was lobbying federal lawmakers for due-process protections, as documented in today's Editors' Corner.)
Senator Jackson made the stunning and evidence-free accusation that FACE had "lied" when it said she ignored the recommendations of a working group set up by then-Gov. Jerry Brown, who vetoed another anti-due process bill by Jackson.
Her new bill shows no sign of incorporating the recommendations. It mandates trauma-informed hearings, which instruct adjudicators to favor accusers and were explicitly rejected by the governor's working group as "incompatible with due process protections." It allows single-investigator proceedings where one official both investigates and prosecutes, despite the working group saying it "rarely" meets the requirements of due process.
Jackson is ignoring both the working group and California courts by banning schools from using "any form of direct, live cross-examination from the other party or the other party's advisor," Garrett wrote. Both demand live hearings – not so-called paper hearings, led by a single investigator – and cross-examination when credibility is an issue.
California Senator Hannah-Beth Jackson hides opposition to her anti-due process bill by The College Fix on Scribd
MORE: Victim-centered investigations make victims of accused students
The senator is putting schools in a risky legal position by ordering them to engage in practices that have repeatedly gotten them sued and forced to settle to avoid even worse judgments, Garrett said.
She points to probability models by California researchers that suggest the "false conviction" rate of accused students can reach 1 in 3, and likely even higher, since the researchers were running campus adjudication models on criminal proceedings with more stringent due process.
Garrett notes Jackson's bill runs counter to another popular progressive position:
[T]he transcripts of "responsible" students are permanently imprinted with a disciplinary notation; for them there is no "ban the box," even though they've been found "more likely than not" "responsible" for conduct that, if it occurred, most often is not criminal, in a "process" conducted by administrators and professors who euphemistically call the experience "educational" …
After the April 3 hearing, a family member in Garrett's group roamed the Capitol for "nearly three days" in a Kafkaesque attempt to learn how to file opposition letters that the Education Committee "would acknowledge," Garrett wrote:
The objections he received were that our submission had not been "signed" (though my name and contact information was clearly provided), they thought the document was not a "letter" and opposition must be submitted in the form of a "letter," and, unlike other Senate committees and online instructions that ask for opposition to be posted on a bill's website, the Education committee requires opposition to be submitted via its website, the link for which was difficult to locate.

Even after submitting our signed opposition "letter" by hand, we were told FACE's Opposition would never be added as opposition on the eleven-page bill analysis because our submission was previously submitted "incomplete," presumably meaning it was not signed.
Garrett said she's "never before encountered such a corruption of our system of representation" in her time lobbying at both the state and federal level for due process.
It's all the more outrageous because Jackson's bill reproduces the parts of the criminal justice system that progressives most loathe: targeting "the underserved, minorities, first-generation, and scholarship students" with "experienced campus attorneys and administrators who effectively act as their prosecutor."
Read Garrett's letter and FACE's opposition letter.
CORRECTION: The original headline incorrectly attributed who hid the opposition. It's the Senate Education Committee. The headline has been fixed.
MORE: False conviction rate could hit 33 percent if real courts mimicked campus courts
IMAGES: Yury Zap/Shutterstock, DSC_9333/Flickr
Like The College Fix on Facebook / Follow us on Twitter