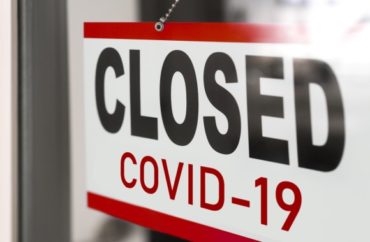 Meanwhile, UC system eyes mixed approached
The chancellor for California State University, the nation's largest four-year college system, has announced that its 23 campuses will remain largely online for the fall 2020 semester.
Meanwhile, spokespersons for the University of California system told news outlets Tuesday their 10-campus system has similar plans, but with an eye toward a more mixed or hybrid approach with online instruction and on-campus learning.
At CSU, with a handful of exceptions, such as classes with science or medical labs or some creative arts needs, the system's semester will be delivered virtually due to the coronavirus pandemic, Chancellor Timothy White stated Tuesday.
The system employs roughly 53,000 faculty and staff and enrolls about 482,000 students.
"This planning approach is necessary because a course that might begin in a face-to-face modality would likely have to be switched to a virtual format during the term if a serious second wave of the pandemic occurs, as forecast. Virtual planning is necessary because it might not be possible for some students, faculty and staff to safely travel to campus," White stated in a news release.
The Los Angeles Times reports that White told CSU trustees his decision centered on COVID-19 related health and safety concerns and financial woes.
"The Cal State system is projecting losses of $337 million for the spring term alone as a result of the pandemic, including loss of revenue from student housing, parking and campus bookstores, as well as unanticipated costs related to cleaning, overtime and the shift to distance education. The figure does not reflect offsets from federal aid or operational savings," the Times reports, adding student athletes shouldn't expect to resume regular sports before faculty and students return to campuses.
But it seems some system leaders are not willing to give up on athletics just yet. Several of the Cal State campuses are part of the Mountain West Conference, with big football programs at San Diego State, San Jose State and Cal State Fresno.
"Certainly, all conversations are led by academics, as well as public health and safety. Within that framework, more determinations are necessary. All three institutions will work closely with the Mountain West. No decisions on athletics have been made," according to a statement signed by the presidents of the three universities and the Mountain West commissioner.
Mountain West Response to California State University Systems Fall 2020 Operational Plans pic.twitter.com/q7gSmd4jfN

— Mountain West (@MountainWest) May 13, 2020
The CSU system's research-based counterpart, the University of California system, has not made an official announcement yet but indicated an online and on-campus fall 2020 semester in statements to reporters Tuesday.
The UC system has 10 campuses and enrolls nearly 300,000 undergrad and graduate students.
A spokesperson for the UC system told The Wall Street Journal the campuses would offer both remote and on-campus classes.
"At this juncture, it's likely none of our campuses will fully reopen in fall," UC spokeswoman Claire Doan told the Journal in an email. "We are exploring a mixed approach with some instruction delivered in classroom and lab settings while other classes will be primarily online."
Another UC spokesperson gave similar sentiments to a CBS affiliate.
"At this juncture, it's likely none of our campuses will fully re-open in fall," said UC spokesman Stett Holbrook in an email to CBS2. "We will be exploring a mixed approach with some material delivered in classroom and lab settings while other classes will continue to be online."
The plans in California are not similar to other states, which have many campuses, both public and private, announcing they will fully reopen this fall with various health and safety protocols in place.
MORE: More universities announce plans for in-person classes this fall 
MORE: More campuses moving toward reopening in the fall
IMAGE: Maridav / Shutterstock
Like The College Fix on Facebook / Follow us on Twitter