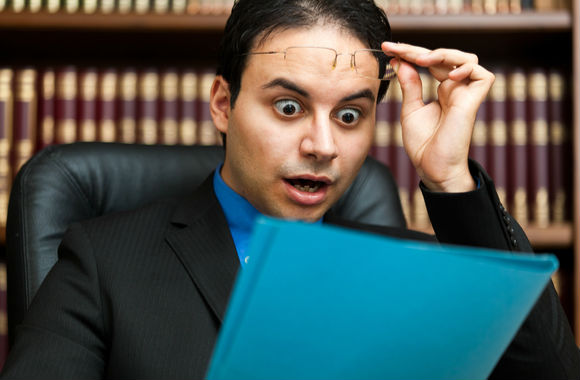 'I'mgoingtohave sex now'
In California, you can be expelled if your accuser says in writing that she consented to sex but later insists she could not give consent.
The California Supreme Court refused to review an appeals court decision that upheld Occidental College's expulsion of "John Doe" for having sex with an incapacitated "Jane Roe."
Barack Obama's alma mater had to explain away Jane's own text messages and her decision to return to John's room after sending them. An adjudicator cited them as "conduct and statements that would indicate that she consented to sexual intercourse" with John, yet determined she was incapacitated when she wrote them and returned to his room.
The case drew national attention because an Occidental professor told a wavering Jane that John "fits the profile" of a campus rapist because of his good grades and good family. Sociologist Danielle Dirks left Occidental a year after John sued.
Occidental also publicly posted a trove of documents that put itself in a bad light and didn't realize they were public for months after. The Foundation for Individual Rights in Education published them to show the "inadequacy of the current system" for adjudicating campus sexual misconduct. A judge refused to seal them.
Esquire published a feature on the case, saying the sexual encounter between two drunk students "quickly became a disaster" when it "collided with a panicked and pressured academic bureaucracy."
MORE: Occidental student 'profiled' as rapist for good grades, good family
Yet a California appeals court sided with the college in an August ruling, saying Jane's texts and behavior with John were not necessarily exculpatory.
The college held John but not Jane responsible for intoxication. It said he was too drunk to know Jane could not consent, but that "he should have known Jane was incapacitated." It defines incapacitation as the inability to "make an informed and rational decision to engage in sexual activity," in Jane's case because she lacked "conscious knowledge of the nature of the act."
Jane went to John's room, where her friends found them "dancing and kissing and drinking
vodka from a bottle." Later they were observed "getting really physical" on his bed, and soon after her friends dragged her back to her room to sleep.
But John texted her to return, Jane confirmed he had a condom, and they hatched a plan to get rid of the friend who was guarding Jane's door. She texted another friend "I'mgoingtohave [sic] sex now."
Another friend knocked on John's door after he left to use the bathroom. Jane answered from inside "yeah I'm fine." Later, yet another friend walked in on them having sex, and judged the encounter did not look like a sexual assault, based on sexual assault prevention training he had attended.
Testimony about Jane's intoxication more important than her own words
John filed a petition for a writ of mandate under California law to overturn his expulsion. He argued the evidence didn't back the finding, the proceeding lacked impartiality, the adjudicator "purposefully" failed to ask questions he deemed "critical" to his defense, and the hearing coordinator denied him "reasonable access to evidence."
The appeals court determined the hearing was fair, as Occidental's policy "complied with all the procedural requirements identified by California cases dealing with sexual misconduct disciplinary proceedings."
It dismissed John's claim that the district attorney's decision not to prosecute him was withheld from the hearing, saying it would not have changed the hearing result. The appeals judges said it was not "insufficient or unfair" to withhold information from John until five days before the hearing, and that it was irrelevant his counsel could not represent him at the hearing.
The college's refusal to ask 29 of John's 38 questions for Jane was also considered proper by the court, saying the adjudicator has the discretion to leave out questions "that were inappropriate, irrelevant, or cumulative."
The appeals judges were not concerned about Jane's texts showing she agreed to come back to John's room, provided he had a condom, and that she made a plan with him to distract the friend guarding her door.
"There was substantial evidence that Jane was incapacitated and that, despite her possible apparent assent, a sober person in John's position should have known she was incapacitated," the decision reads.
MORE: Read the Occidental evidence the appeals court called irrelevant
IMAGE: Minerva Studio/Shutterstock
Like The College Fix on Facebook / Follow us on Twitter