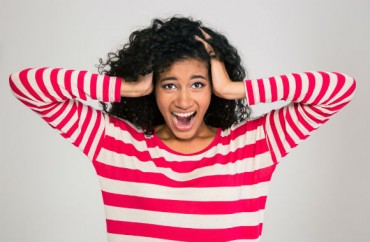 A campus flier hung at Scripps College advises students of color to charge their white peers for "emotional labor" inflicted upon them — referring to the effort exerted when a student of color corrects or educates a white student in some manner.
"Charge for your services," the flier states. "If you've decided you're going to do it, at least get paid."
It was apparently hung by Resident Assistants at the private, Southern California university, reports the Claremont Independent news outlet, which added that another flier directed at white students tells them to "compensate" students of color for "the labor you caused."
"Both signs, which are marked with the Scripps College administration's stamp of approval, define 'emotional labor' as 'the exertion of energy for the purpose of addressing people's feelings, educating, making people comfortable, or living up to social 'expectations,'" the Independent reports.
(Image reprinted courtesy of the Claremont Independent)
Other advice the flier offers students of color: "Call in professors and white peers to help educate their peer(s)"; "Refer to a friendly Google search of the concept in question"; and "Visit your designated [dean] to talk about ways to address the mental toll."
The flier directed at white students suggests they "educate" themselves by taking an ethnic studies course or Googling issues. "Do better next time!" the sign adds.
Two RAs' email addresses are listed on the fliers, but they did not respond to the Independent's requests for comment, nor did campus officials.
Read the Independent's full report.
MORE: Scripps student president alerts police to 'Trump 2016' drawing, calls it 'racist act'
MORE: UMich students demand no-whites-allowed space to plot 'social justice' activism
Like The College Fix on Facebook / Follow us on Twitter
MAIN IMAGE: Shutterstock