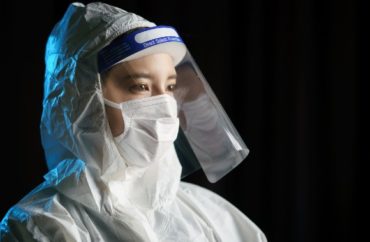 Students continue to have irrational fears about COVID
One concern I have about ongoing restrictions placed on college students is that it will further engender fear in people who, for the most part, have no reason to worry about COVID.
I'm not saying people shouldn't do things to stay healthy, like maintain a healthy weight and get plenty of Vitamin D and C — those are good actions to take regardless of any sort of disease outbreak.
I'm talking about people who, almost two years after we started learning about COVID, still have an inordinate fear.
Here's an example.
Commenting on calls from his fellow student paper editorial board members to maintain in-person learning, Crimson editor Chinmay Deshpande wrote:
To start, it is worth acknowledging an obvious fact: The discomfort of being sent home from college is not remotely close in moral importance to the loss of a life. If we could be sure that the discomfort of 7000-odd students' eviction would prevent even one death, only an utterly immoral administrator would stand by and condemn that student, faculty member, employee, or family member to death.
Deshpande expands his shut-down criteria further, saying, if Harvard officials were "90 percent certain that a member of our community would die if we were to remain on campus, most would likely agree that eviction is the right course of action."
He said an eviction from campus would be "morally obligatory" in the event of a "shockwave of an outbreak on campus" due to the broader Cambridge-Boston community not all being protected from COVID.
MORE: 240,000 fully-vaccinated Ivy Leaguers will be masked indoors this semester
Deshpande doesn't explain why there wouldn't be the possibility of 7000 different outbreaks when students are sent home to cities across the country and to countries across the world.
Nor does he explain why there wouldn't be an even greater risk of students going home to parents and grandparents who are statistically almost certainly at a greater risk of dying of COVID. Keeping healthy students together at Harvard operates as a good way to keep healthy people together.
When the outbreak started, I questioned why universities would send students home to states across the country, instead of keeping them in school where administrators would be able to implement better oversight and keep young adults separate from parents.
Now that we know even more about COVID and how it is transmitted, it's even more clear that students should stay in school instead of being at home.
MORE: I've tested negative for COVID 17 time, I'm forced to mask alone, outside
IMAGE: MB Lifestyle/Shutterstock.com
Like The College Fix on Facebook / Follow us on Twitter