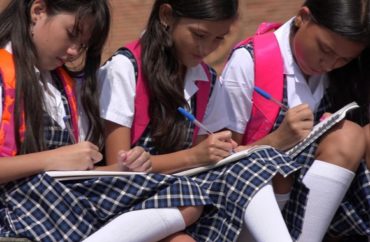 Crowdfunding can help, but mostly at the margin
When the COVID pandemic swept through America, there were about 6,000 Catholic schools of the K-12 variety. Over 200 of those have now closed with more to come, according to data from the National Catholic Educational Association.
That much of the story is familiar and intuitive. COVID shut things down and constricted the budgets of nearly every institution that can't print its own currency, connect customers with desired goods online, or deliver those goods to people's sheltered doors.
There was one line about Catholic school closures in the recent Wall Street Journal story, however, that caught my eye.
"Some schools," reported Ian Lovett, "have taken to GoFundMe in an effort to stay open."
The crowdfunding platform GoFundMe is proud of its role in raising money for schools. On the dedicated page, GoFundMe brags, "We're the leader in online education fundraising," with "100,000+ education fundraisers per year" and "$70 million+ raised per year."
That sounds like a lot of cheddar, and it is. Yet it only spreads so far.
To put it in context, Iowa's Fort Dodge Community School District in Webster County has seven schools, about 3,000 children, and a budget of about $70 million for the next school year, at just over $23,000 per student.
That sum of money would go further in Catholic schools, with a lower cost per student.
According to Educationdata.org data, tuition in Catholic elementary schools averages $4,840 per student annually. In secondary schools, the price tag jumps to $11,240 per year. However, in both cases, the price tag is likely lower than the cost, which is often subsidized by donations.
A better picture of costs can be got at by looking at the tuition for one year of private school education, averaged out over the whole country. That comes to $16,040 per student per year.
If we divide GoFundMe's $70 million raised annually by $16,000, that comes to 4,375 students funded. There were a reported 1.6 million students in K-12 Catholic schools registered in the current school year.
The longer trend in parochial education is one of falling enrollment and consolidation. The just about 6,000 Catholic schools right this minute is down from more than 11,000 Catholic schools in the 1970s.
That doesn't mean individual efforts are doomed, but they don't have the wind at their backs either. Some supporters of Catholic schools are looking to GoFundMe to help reverse that trend, with mixed results.
Here is one success story.
Saint Thomas More School is a PreK-8 school in Saint Paul, Minnesota. It raised over $110,000 in the last year with GoFundMe Charity, blowing its $81,000 goal out of the water.
Many other campaigns weren't nearly so blessed.
A GoFundMe for Saint Germaine School in Saint Clair Shores, Michigan raised $3,785 on an $80,000 goal.
Saint Anthony of Padua Catholic School in Park Falls, Wisconsin, pulled in $4,170 of a $1 million goal.
The campaign to save San Fernando Valley's Saint Ferdinand Catholic School raised $3,486 of a $400,000 goal.
Moreover, the specific part of the platform that Saint Thomas More used to meet its goal, GoFundMe Charity, is being shut down and merged into the greater mass of GoFundMe campaigns at the end of September.
GoFundMe Charity allowed for what were effectively permanent campaigns, as opposed to the normal shorter GoFundMe campaigns that come and go.
GoFundMe can and has been used to help support institutions, but the thing that really draws support on that platform is stories of loss and desperate need: tragic funerals, pet surgeries, money for widows.
Absent a very compelling personal story (and, yes, full disclosure: my little family had one of those), most campaigns will raise several thousand dollars at best.
Which, again, does not mean that Catholic schools are doomed. But much of the money that is needed to shore them up will have to come from elsewhere.
For instance, Donna Ambs was a retired teacher in Jackson, Michigan, who recently died and left a whopping $1.1 million to four local Catholic schools to help draw and keep good teachers in those schools. That's a whole lotta small GoFundMe campaigns right there.
More seriously, grateful school officials told MLive.com, "Gifts such as this by Donna Ambs are crucial to our ability to accomplish our mission and continue to support family's desire to educate their children in a school that promotes Catholic learning and academic excellence."
MORE: Catholic teacher, priest give advice on how to stop 'After School Satan' groups
IMAGE: cheapbooks/Shutterstock
Like The College Fix on Facebook / Follow us on Twitter