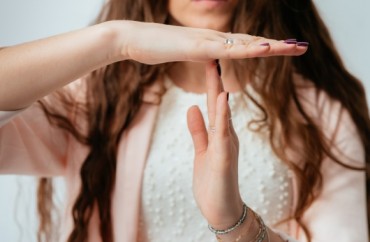 UPDATED
Northwestern State University in Louisiana has some pretty broad restrictions on what you can say and do at the public university.
The school earned the uncoveted "Speech Code of the Month" from the Foundation for Individual Rights in Education, which just downgraded Northwestern State to its worst speech rating for some provisions in its new "assembly and demonstrations" policy:
First, the policy requires students to "[a]pply at least 24–48 hours or more" before holding a demonstration or other public assembly. Next, the policy limits expressive activities to "one, 2-hour time period every 7 days, commencing on Monday." Finally, expressive activities are limited to just three spots on campus: Student Union Plaza, Prather Coliseum East Parking Lot, and the "Green Space between CAPA and Varnado Hall."
FIRE Director of Policy Research Samantha Harris says these provisions functionally "prevent its students from engaging in spontaneous expressive activities on campus" – like a rally or vigil for a police shooting – in response to concerns about specific times and places where a protest might interfere with another planned activity:
As we have seen with recent campus protests across the country, there may be very legitimate reasons that a group would seek to protest or demonstrate over a period of days, and barring disruption or other interference with university activities, they should be permitted to do so.
Finally, the school's reservation of just three areas where students can practice free speech flies in the face of court rulings around the country, Harris says:
Each of these restrictions is problematic in its own right, but the cumulative effect of requiring prior notice and limiting protests to just two hours per week, at one of just three locations on campus, is severely restrictive.
Just two days after it was shamed by FIRE, Northwestern State revised its policy to eliminate the two-hour time limit, added wiggle room on notifying the administration before protests ("when practical and possible"), and changed its free speech zones to "preferred areas," FIRE said in an update.
The changes bring up the university from FIRE's worst speech rating, a red light, to its middle rating of yellow – meaning the new policy restricts "a more limited amount of protected expression" or it's so vague that it "could too easily be used to restrict protected expression."
Read the initial post and update.
UPDATED: Northwestern State revised its policy after FIRE drew attention to it. The post has been revised to explain the new policy.
Like The College Fix on Facebook / Follow us on Twitter
IMAGE: Shutterstock