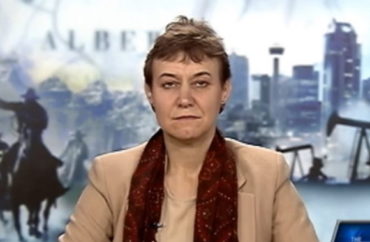 A Canadian professor who said she lost her job for "questioning wokeism" recently told The College Fix that she plans to continue her legal battle to regain her job.
"All of my grievances are going forward together at this time," Frances Widdowson said in a video interview with The Fix. Mount Royal University fired her from her professor job in December 2021.
Widdowson said that academic freedom is necessary to foster open debate.
"Without upholding academic freedom, we have no ability to explore ideas and pursue the truth," she said.
Widdowson said that she wants to have an open court arbitration hearing, which will allow journalists to attend. She added that she has been advocating for her arbitration to be open because her termination is "a major area of public concern."
The hearing will allow her to present her case to an arbitrator for why she could be rehired.
The former economics, justice and policy studies professor told The Fix that if her termination is allowed to stand, "it's over for universities being places of open inquiry."
She has been keeping records of what has been going on at MRU since 2019, and an open arbitration will allow these documents to be made public. Widdowson said she was unable to provide a copy of her list of grievances because it could affect her relationship with her union.
Widdowson said that since stories came out about her termination in January, she has received support from several colleagues, who told her in private that they support her.
The university told The Fix via email that it would not be providing particular details on Widdowson's termination or arbitration. The university said it is committed to freedom of expression.
"The university unequivocally supports academic debate and will always defend the rights of faculty related to academic freedom," Mount Royal University said. "However, academic freedom does not justify harassment or discrimination."
Professor said Widdowson did not respect 'native issues'
Former MRU Indigenous studies professor Renae Watchman said in a resignation letter that she left the university because of Widdowson's "lack of respect for native issues."
Watchman said she disapproves of Widdowson spelling the university's acronym for EDI [Equity, Diversity and Inclusion] as "DIE" and that she refuses to capitalize the word "Indigenous."
Widdowson previously said Black Lives Matter has "destroyed MRU" and that she "doesn't recognize the institution anymore." She said the residential school system in Canada allowed Indigenous children "to get an education that normally they wouldn't have received."
She made those comments in reference to a controversy over unmarked graves at the Kamloops Indian Residential School in British Columbia.
Others have come out in support of her academic freedom.
The Society for Academic Freedom and Scholarship, a free speech advocacy group, wrote a letter in support of Widdowson. She is on its board of directors.
"A university gains much from having on its faculty a professor of Dr. Widdowson's accomplishments and stature," the SAFS said in its letter. "She was a tenured professor any university would be proud of."
The SAFS went on to say that she appears to have been fired for holding objectionable viewpoints. Her termination, they said, "sends a strong message to professors and students generally not to speak certain views or to make certain arguments."
IMAGE: YouTube screenshot
MORE: 'Tenured professor fired after 'questioning wokeism,' she says'
Like The College Fix on Facebook / Follow us on Twitter