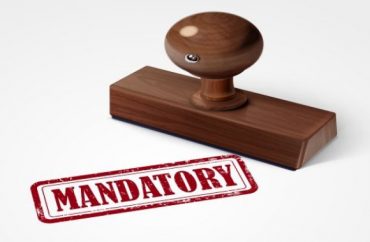 The small, private Wisconsin-based Carthage College will now require all students to take a course in "US race history" before graduating, part of its new "action plan" on anti-racism.
President John Swallow defended the Lutheran institution's new mandate saying (somewhat head-scratchingly) that the history of race is something folks "just don't talk about because [they're] too uncomfortable."
He noted that voluntary/optional diversity trainings, while "valuable," aren't sufficient.
"[Staff] and others will be available to help our faculty do this and I've committed myself to seek any resources that would be needed nationally to bring in speakers or do workshops because, in some ways, it's not the facts or the information," Swallow told the Kenosha News. 
Interestingly, Swallow said he believes the alleged "unwillingness" to hold race conversations has led to things like political correctness and identity politics.
Beginning this fall, according to the plan, Carthage will initiate and staff an intercultural center with additional resources for diversity, equity, and inclusion. The center will be located in the Todd Wehr Center. It will be place for students, faculty, and staff to have frank discussions about race and outcomes. The plan also includes the campus engaging with the Braver Angels' movement, a national non-profit organization, which seeks to de-polarize the discussions around race from politics. …

Swallow said the commitment extends "intentionally" in seeking diverse job candidates and hiring them for staff and faculty positions depending on availability of positions and looks to not only narrow the gap, but eliminate racial and ethnic discrepancies with student retention and graduation.

"For instance, if you look at our first to second year retention for students starting at Carthage, white students are retained at Carthage at an 80 percent rate, where our black students retain at a 71 percent rate," he said. "We would seek to close that gap."
Worthy of note, Carthage already requires freshmen to take a course each semester in a "Western Heritage" sequence. Readings include selections from Plato, Aristotle, Shakespeare, Locke, Marx, and others.
The KN further reports that Carthage will consider renaming its sports teams and creating a new mascot … even though its original symbol "Redmen" was changed 15 years ago due to NCAA pressure regarding Native American imagery. President Swallow said late last year another change might be needed as "there's [still] a perception that there's a connection with Native Americans."
MORE: Emory University to add 'Race and Ethnicity' requirement in fall 2021
MORE: BLM activists demand mandatory institutional racism class at WMU
IMAGE: Shutterstock.com
Like The College Fix on Facebook / Follow us on Twitter