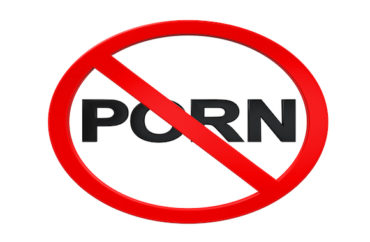 Porn is 'grave offense against chastity'
The student senate at one of the most prominent Catholic schools in the country recently passed a resolution asking the school to censor major pornography sites on the school's Internet network.
Philosophy major and student senator Gerard McNair-Lewis proposed a resolution for Catholic University of America's Student Government Association Senate calling on the school to "[prohibit] access to the top 200 pornography sites through the campus network."
The resolution, a copy of which was tweeted out by university professor C.C. Pecknold, states that pornography is a "grave offense against chastity" that "strips from the nature of the unitive act its proper end of love, procreation and unity."
The university "should promote the [Catholic] Church's teaching by preventing its resources from being used as a means to this grave offense," the resolution holds.
Pecknold later tweeted that the measure had passed. In response to a user's asking why the resolution only calls for the censorship of the top 200 porn sites, Pecknold replied: "It blocks majority of heavily marketed sites, and is free and easy to block. The rest need ISP block and costs."
"This is a good first student-initiated step. I'm sure you'd be proud of your adult children if they were saying No to porn which exploits women & encourages abuse," he continued.
MORE: Student group takes on porn problem
IMAGE: Nerthuz / Shutterstock.com
Like The College Fix on Facebook / Follow us on Twitter