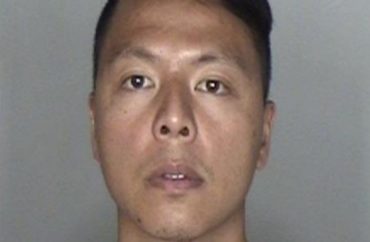 A graduate of California's Chico State University pleaded "no contest" on Thursday to hate crimes charges related to threats he made last month where he advocated Asians "kill whites and blacks."
Kerry Thao, who was working as a custodian at the school, allegedly wrote the threatening remarks on YouTube comment sections regarding the mass shootings in Buffalo, New York and Uvalde, Texas, Action News Now reports.
Google (which owns YouTube) alerted the FBI, which then notified Chico State officials. After a records check showed Thao owned four rifles and three handguns, a judge issued a "Red Flag" Gun Violence Emergency Protective Order.
Thao voluntarily surrendered the weapons after being informed of the judge's order.
Butte County District Attorney Mike Ramsey said Thao's "most concerning" comment was "Chinese need to commit mass shootings against America for xenophobia and betrayal. Come on my Chinese folks, white graduating is open season for y'all."
Thao was sentenced to time served, a year's probation and a 10-year probation on owning any firearms. He couldn't be charged with anything more severe as his threats were not specific to a person or place. The hate crime charge carries a maximum of a year in jail.
Thao was then held without bail until there was further investigation into his "intent and motivation behind the comments."

Thao's coworkers, professors, family members and friends were interviewed and "provided statements expressing surprise that Thao was capable of making such comments," according to Ramsey.

Ramsey also said one professor stated that Thao suffered from "terrible anxiety," and family members and friends "expressed concern that the recent death of his father along with witnessing social media posts about Asians being attacked," may have affected him emotionally and led him to make the comments he did.

Investigators looked through all of Thao's social media to try to determine if these comments had only happened once. They found no evidence of any other comments or threats made by Thao. There was also no evidence that showed there could be any further threat to the public, according to Ramsey.
Thao said he "learned his lesson" from his time served and noted he "never intended to carry out any violence or have any others carry out any violence."
MORE: U. California system admits fewer Asians at a number of campuses
IMAGE: KRCR-7 / Twitter screencap
Like The College Fix on Facebook / Follow us on Twitter