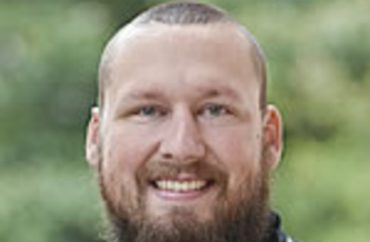 UPDATED
Refuses to say if it has a social media policy
Matt Mixer believes that "[s]ystematic racism doesn't exist," though it may have in the past. Acting on the belief that it exists "is an untenable position when trying to address actual individual acts of racism."
For sharing these views and others about the Black Lives Matter organization – not the movement – Berry College has put the "area coordinator" for residence life on administrative leave, according to Viking Fusion, a student-run news website.
Steve Briggs, president of the Christian college in Georgia, told the community Monday that the unnamed "staff member of our Residential Life team" was under a human resources investigation for his social media posts.
Director of Public Relations Chris Reinolds Kozelle provided The College Fix the same statement that was already public. It implies that Mixer had inhibited the communal "flourish[ing]" of diverse people:
Berry is committed to being a welcoming and diverse campus that encourages positive discussions, fosters generous actions and forms intentional friendships in a caring environment. We must continue to build bridges, through our words and actions, that allow people of different backgrounds, interests and experiences to flourish side by side.
Asked for the administration's stance on staff and faculty expressing their views on social media, including whether Berry makes a distinction when employees specify they aren't speaking for the college, Kozelle did not answer. (A professor is planning to sue Catholic University of America for firing him in response to political tweets that, on their face, followed its social media policy by not identifying his university affiliation.)
The Fix then asked for a copy of Berry's social media policy, which does not appear to be available from its website. Kozelle responded: "This is a personnel matter and we are not commenting further." The Fix asked again, reminding Kozelle that the policy is not privileged information, but he has not responded.
Mixer is the target of a MoveOn.org petition calling on him to be "fired." The petition, created by senior Sarah Baker, falsely characterized his Instagram posts as denying "racism" exists and calling the Black Lives Matter movement "trash."
A critical Twitter user who is apparently a Berry student posted screenshots of what she said was an Instagram story where Mixer answered submitted questions. She deleted her account sometime after Wednesday afternoon, when The College Fix brought attention to it. (Mixer's Instagram account was already private by Wednesday. Viking Fusion said Mixer made the posts Sunday night.)
Mixer's invitation appears to have been spurred by concern over his recent posts on the Black Lives Matter organization, which goes far afield of racial issues to oppose "heteronormative thinking" and "Western-prescribed nuclear family structure." This summer, video from 2015 surfaced of one of its three co-founders saying they were "trained Marxists."
He specified he was referring to the organization, not the movement, in calling BLM "trash." Its mission is "literally detrimental to every race" by judging people by their race: "Thinking you know anything about anyone by their skin color is racist."
Asked why he was generalizing about the BLM "community," Berry reiterated he was talking about the organization and encouraged the questioner to read the group's website, which "show[s] their Marxism and belief that western philosophy is evil and should be overthrown." Christians should not support organizations that "want to focus on race deciding your group and thinking."
The user who posted the screenshots asked Mixer to confirm that he does not believe "systematic racism is alive and well in this country today."
He specifically responded that "individuals who are personally racist" still exist – negating the petition's claim – and asked for evidence of a racist law or policy that "is currently on the books and we can fight it together."
MORE: Black university dean says BLM organization 'dehumanizes' black people
This was my question I submitted to him: pic.twitter.com/LyvNr2vi6f

— 𝕒𝕟𝕟𝕒. (@MissSwearpants) September 14, 2020
Other screenshots show his lengthy response to a person who asked if "nationalism was biblical," which the Twitter user falsely implied was opposing "separation of church and state."
Mixer said nationalism was unbiblical if "your first nationalism is not to Jesus and His Kingdom," but clarified that American nationalism reflects "our independence as a nation with rights given by God to be protected by a limited government. … I would say that it [is] as close to biblical as you can get while on this earth."
He continued that America was founded by "biblical men who wanted people to be able to freely seek God," but the system they created was "not perfectly executed in our history."
Mixer also said Christians should find their "identity" in any political party or ideology, but "in Jesus alone." He did, however, say Christians should vote for politicians who promise to "stay out of our lives" and let them worship freely.
"[W]e cannot allow someone with these views be employed at Berry College," the petition reads, citing its false characterization of Mixer's stated views. "People who are racist should not hold positions of power that could significantly affect students of color." As of Wednesday afternoon it has nearly 700 signatures.
The Twitter user who posted the screenshots said Wednesday that she had learned President Briggs was "going to attempt to sweep the entire situation under the rug, likely with a fake apology." That's why Berry community members must keep pressuring the administration to remove Mixer, she said.
Her feed includes several retweets of others who accuse Mixer of other insensitivities before this incident.
Another user claimed human sources was contacting alumni "who had specific instances he was involved in" with allegedly inappropriate behavior as a residence life employee.
admin ARE answering emails, though it is the same non answers they usually give. HR is also still getting in touch with alumni who had specific instances he was involved in to discuss those so pls pls pls keep contacting them y'all https://t.co/iW9YP6achy

— logan (@loganjcillian) September 16, 2020
UPDATE: The Berry administration responded to a Fix query after this post was published. It has been added. The Twitter user who posted screenshots of Mixer's Instagram posts has also since deleted her account.
MORE: CUA fires professor for criticizing powerful Democrats on Twitter
IMAGE: Berry College
Like The College Fix on Facebook / Follow us on Twitter