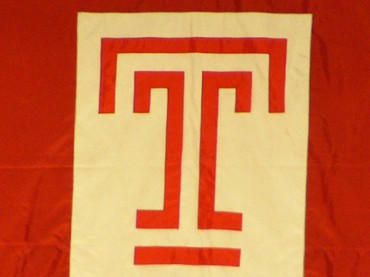 Chad Dion Lassiter is president of Black Men at Penn, and is quite concerned with what neighboring institution Temple is doing to North Philadelphia.
Mr. Lassiter claims in a letter that Temple and developers "are carving out a white enclave" in the area where "most black folks will be unwelcomed."
Via Philly.com:
What Temple wants is a white enclave of racial and class privilege. This makes Temple University and its developer friend not just gentrifiers, but guilty of resegregating Philadelphia on the model of South African apartheid.

This is a "New Jim Crow."

This form of Jim Crow is about urban space and land. It's about replacing black folks with upper-middle-class whites. It's about disrupting black communities and institutions. It's about disrespect. It's a return to the horrible past of blatant white supremacy.

In this respect, Temple is as bad as any white Southern oppressor from back in the day. The name of the game is a few crumbs off the table for some, but old-style white supremacy for the majority.

Temple's plans for North Philly are the same as its plans on how it will operate the university. Temple's faculty is overwhelming white: Blacks (4.6 percent) and Hispanics (2.7 percent). Minorities are a diminishing part of the faculty. Its top administrators are almost entirely white.

Over the last 15 years, there's been a dramatic decline in black students, especially from Philadelphia. Temple acts like it doesn't even want black kids from Philadelphia, and especially North Philadelphia. This applies to even the most gifted.
Lassiter goes on to recommend "demonstrations, sit-ins, civil disobedience, [and] teach-ins" to help stop this alleged racial travesty, and says that Temple "must renegotiate its relationship to black Philadelphia in general, but with its neighbors in North Philadelphia especially."
In addition, Lassiter wants an agreement that North Philly "will not become a playground for its white students," and that the (black) racial character of the area will "be preserved."
Hmm … how would such a statement be received if the races noted above were reversed?
Like The College Fix on Facebook / Follow us on Twitter
IMAGE: sjfst17/Flickr