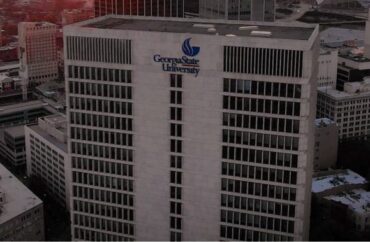 Student fees pay for sexually explicit scavenger hunt
A bright pink invitation, complete with cartoon sparkles and a smiley face, welcomes Georgia State University students to join a "Cunty Hunt" this fall on campus.
The student activity, advertised on the university's event website Panther Involvement Network, is hosted by the Alliance for Sexual and Gender Diversity and the university's Multicultural Center.
Paid for by student fees, the event invites students to "Ready, Set, Cunt!" on "a scavenger hunt" Sept. 26 in Student Center East on the GSU Atlanta campus.
"There will be multiple opportunities to win prizes by working with your group and finding the most items," the event page states.
The c-word is a vulgar expression or slang term for a woman's vagina.
The Fix contacted Chrissonia McCall, the alliance advisor and coordinator of student engagement for global communities at the Multicultural Center, asking for more details about the event and its purpose. She did not respond to the email request Monday or Tuesday.
The Fix also emailed the alliance Monday, requesting more information about the event and its choice to use the slur in the title. However, it did not respond.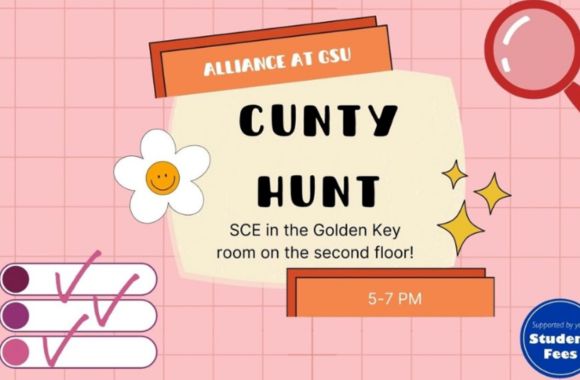 The alliance describes itself as the oldest LGBTQ+ group in Georgia and one of the largest student organizations on campus with more than 1,100 members, according to its website. It also hosts an annual drag show called "The Exhibition," and boasts of "inciting students into activism" and offering "premier social events."
"The Alliance comprises individuals from many backgrounds and represents a vast array of sexual, gender, and ethnic identities, with a common purpose: to be loud and proud," its website states.
While the event appears to celebrate and embrace the word, most of society still considers "cunt" to be vulgar and offensive, and female students have reported their peers to college administrators after allegedly being called the sexist slur.
In 2014, a group of students demanded members of the Columbia University wrestling team be expelled after screenshots showed them making derogatory comments, including one referring to female students as "ugly socially awkward cunts," The Fix reported at the time.
More recently, however, some progressives have embraced the term. For example, Northwestern University hosted an "Erotic Librtion" workshop and concert by the musician Cunty MeMe during its annual student-led Sex Week in 2020, The College Fix reported at the time.
MORE: Group sex flyers get NC State welcome packets pulled
IMAGE: Georgia State University/Facebook
Like The College Fix on Facebook / Follow us on Twitter