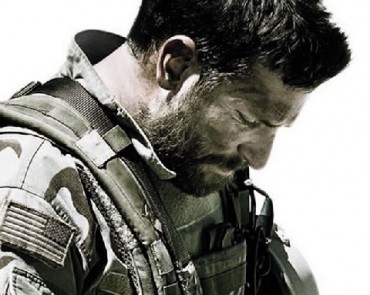 UPDATED
University of Michigan football coach Jim Harbaugh is set to meet with a contingent of Muslim students and others who are upset the coach tweeted his support of showing "American Sniper" on campus and declared he was proud of veteran Chris Kyle.
The meeting, scheduled for Wednesday afternoon, has been described as a "private dialogue" in an email to The College Fix by campus spokesman Rick Fitzgerald.
When news of the meeting first spread to the campus community at large Tuesday morning via an email to several Middle Eastern, North African, Muslim and South Asian student groups, it was relayed that student organizers expected the coach to say he was sorry for offending them.
"In light of the American Sniper screening, several students requested a private meeting with football coach Jim Harbaugh in regards to his insensitive tweet," stated the email, a copy of which was obtained by The College Fix. 

"Vice President Royster has met this request and scheduled a meeting in which Coach Jim Harbaugh will be issuing a private apology," student Lamees Mekkaoui, a leader of the campus organization Students Allied for Freedom and Equality, stated in the email. "I would really love to have anyone falling into these identities who felt impacted by Coach Harbaugh's tweets present for support, especially because this meeting was requested by students."
A few hours after Mekkaoui sent the email, it was retracted and replaced with a different message.
"I would like to make a correction in my email," her second email stated. "I made the mistake of assuming that an apology would be issued. However, Coach Jim Harbaugh was simply invited to a private meeting with us in order to talk about the screening of American Sniper and get a dialogue going about how a university leader's social media can impact campus climate. I take full responsibility for this assumption and I am very sorry for any confusion I may have caused."
Those emailed the invitation include members of  Students Allied for Freedom and Equality, as well as Muslim, Hindu, Persian, Malaysian, Lebanese, Pakistani and Arab students.
Fitzgerald told The College Fix via email that "Coach Jim Harbaugh agreed to meet with U-M students only to hear their concerns."
"This private dialogue was scheduled several weeks ago," Fitzgerald added. "The student organizer mischaracterized the purpose of the meeting in her email to other students. Our understanding is that the student has sent a clarifying email. There will be no apology [from Harbaugh]."
On April 8, Harbaugh tweeted: "Michigan Football will watch 'American Sniper'! Proud of Chris Kyle & Proud to be an American & if that offends anybody then so be it!" He sent it the same day news broke that the university canceled a screening of the film because it made some Muslim students on campus "feel unsafe."
Harbaugh's tweet, which has since been retweeted 32,000 times and favorited 38,000 times, has been credited by some for administrators' decision to reschedule the movie. Officials reversed the call to cancel the film just hours after Harbaugh's tweet, describing the original decision to ax it "a mistake."
The blockbuster – the highest grossing film of 2014 – was eventually shown on campus at its original time and location, packed the multipurpose room, and garnered applause as credits rolled.
But apparently the controversy has not died down.
"Muslim students have almost categorically lost respect for Harbaugh after that tweet," a Muslim student at the University of Michigan told The College Fix. The student asked to remain anonymous.
"The activists are always lobbying the administration for things like this, but in this case I have a feeling the administration is pulling Harbaugh's hand," the student said. "They don't want the football program attracting controversy, I bet."
Editor's Note: The article has been updated to reflect the full scope of those invited to the meeting.
Like The College Fix on Facebook / Follow us on Twitter
RELATED: Protest, tension at University of Maryland's 'American Sniper' screening
RELATED: 'American Sniper' screening prompts outrage, controversy at UCLA