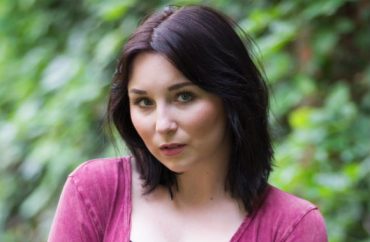 Students wary of those who enjoy 'traditionally gender specific activities'
Female college students denounced their feminist forebear Gloria Steinem, a Hillary Clinton booster, when she said they only supported presidential candidate Bernie Sanders so they could meet boys.
Now a University of Oklahoma college student who competes in beauty pageants is taking on those rigid ideologues who claim she can't be a feminist and a beauty queen.
The Oklahoma Daily has a nice profile on Sunny Day, the recent winner of the Miss Midwest Earth pageant, who found her confidence and independence on the pageant circuit while competing against much taller women:
Before coming to OU, Day considered herself an introvert who had difficulty making friends and connecting with other women, she said. That all changed her freshman year when she competed in her first pageant, Miss University of Oklahoma. …

"I'm pretty sure I got last place in that pageant, but I fell in love with it because I was surrounded by such a strong, diverse group of women."

After the pageant ended, Day said she noticed the women who competed hugging one another and offering congratulations and words of encouragement. …

"In high school, I always saw women put one another down, so to be a part of 50 plus women who were constantly lifting one another up was amazing to see," Day said.
She said she often hears sentiments such as "You can't compete in pageants or in a swimsuit competition and be a feminist."
OU Sociology Prof. Stephanie Burge says it's complicated because Day is competing in a "very gender-traditional institution":
Students often grapple with the fact that women who identify as feminists can still find traditionally gender specific activities such as shopping, wearing makeup, or competing in pageants fun and enjoyable, Burge said. …

The pageant industry can only move forward in terms of accepting unorthodox standards of beauty if women like Day, who consider themselves feminists and value gender equality, are the types of women competing in and judging these pageants, Burge said.
Women who diss other women for participating in the fashion industry are hurting the cause of feminism, according to OU pre-med student Madison Hoven, a former pageant competitor:
"The fashion industry is pretty much ruled by women," Hoven said. "Women creating fashion is powerful." …

Additionally, Hoven believes competing in pageants helps boost a woman's confidence and gives women the opportunity to step out of their comfort zones.

"You have the ability to go up on that stage and be whoever you want to be and whatever you need to be, and it taught me I can do that in the real world too," Hoven said.
The 5-foot, 2-inch Day is already breaking stereotypes in the industry:
"I'm showing people you don't have to look a certain way, be a certain size or come from a certain background, because I come from a low income family, to pursue your dreams," Sunny Day said. …
"I'm a part of a feminist movement, which means we're supposed to pick each other up and not put one another down for what we believe in and what we love to do. It's important not to put boundaries on another woman's dream," Sunny Day said.
OU senior Sunny Day is a feminist with a passion for competing in beauty pageants, challenging ideas of feminism: https://t.co/eW689g9zXY pic.twitter.com/mYzqPZ78j5

— OU Daily (@OUDaily) February 9, 2017
Like The College Fix on Facebook / Follow us on Twitter
IMAGE: Torrey Purvey/YouTube