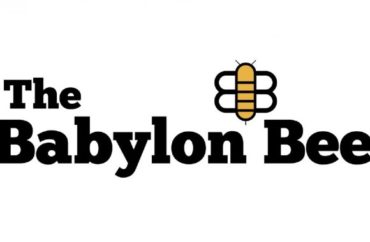 It also punished pro-Trump students after 2016 election
Does America have any "cultural sites" that Iran might bomb in retaliation for President Trump threatening to bomb its cultural sites?
Sure. Walmart, Dairy Queen, the Mall of America, the Kardashian residence…
All of these, of course, are jokes about America's indifference to preserving its culture compared to Iran, which has 22 cultural sites on UNESCO's World Heritage List. But these jokes were made by two very different sources – and one of them just got fired.
After a right-wing blogger known as "Uncle Turtleboy" shared screenshots of the satirical post by a Babson College adjunct professor, the private college took a day to fire him.
Asheen Phansey, who was also director of sustainability at the college, wrote on Facebook that "Ayatollah Khomenei should tweet a list of 52 sites of beloved American cultural heritage that he would bomb," suggesting Minnesota's Mall of America and an unidentified residence of the celebrity Kardashian family.
This was not substantially different than an article on The Babylon Bee, a Christian satire website, which joked that "Iran's top leaders and generals vowed that they would retaliate in kind" against Walmart, Daily Queen and other fast-food establishments beloved by Americans.
As the Bee observed, Iran couldn't figure out what a "rapidly declining culture that no longer values its own history or religious heritage still holds dear."
Babson College not only failed to see the joke, but suspended Phansey a day after the screenshots were publicized, saying Wednesday that his post constituted "threatening words and/or actions condoning violence and/or hate."
It said it had opened an investigation and was "cooperating with local, state and federal authorities," suggesting the FBI (!) was also involved. Babson released an updated statement Thursday announcing its "thorough investigation" had ended, and the unnamed "staff member" was "no longer" employed by the college.
The college had the same outsized reaction to students celebrating Donald Trump's election night victory in 2016. After a lawyer got involved, Babson cleared the students of wrongdoing.
Recalling Babson's equal-opportunity threat to freedom of expression, the Foundation for Individual Rights in Education launched a pressure campaign against the college Thursday night and made public its warning letter to President Stephen Spinelli.
MORE: Babson used hearsay to condemn pro-Trump students for 'victory lap'
And while Babson is a private institution, and thus not bound by the First Amendment, it does promise its faculty and students that the college will respect their freedom of expression in its faculty handbook, student policies, and on its website.

— FIRE (@TheFIREorg) January 10, 2020
Noting that Phansey was scheduled to teach a marketing course at Babson later this month, the letter demands the college reinstate him to his faculty position. (FIRE did not made the same demand for his staff position, as it only defends the rights of students and faculty.)
"Babson is legally and morally bound to uphold the commitments it has made," including its stated adherence to the American Association of University Professors' 1940 statement on academic freedom, which even governs its bias incident policy, according to the letter.
Adam Steinbaugh, director of FIRE's Individual Rights Defense Program, noted that a state supreme court had ordered another private college to reinstate a conservative professor it fired on similar grounds, in violation of its contractual promises. The AAUP's 1940 statement was considered legally binding.
Steinbaugh notes that Babson's accreditation also depends on the college "protect[ing] and foster[ing] academic freedom for all faculty regardless of rank or term of appointment."
The professor's "extramural political expression" is not only covered by the 1940 statement Babson chooses to follow, but it "cannot reasonably be interpreted as either a "true threat" or "incitement," Steinbaugh continued: "[It] is obviously rhetorical hyperbole criticizing, not endorsing, the use of violence."
MORE: Court orders private college to honor 'academic freedom' promise
Under Babson's application of "threatening words" and "condoning violence," it would have also fired Thomas Jefferson, the letter claims: The Founding Father famously said "[t]he tree of liberty must be refreshed from time to time with the blood of patriots and tyrants."
Like Jefferson's undirected expression, Phansey did not "commit" himself "to any action, and his "sardonic" mention of the Mall of the America and the Kardashians shows he is not being serious.
"Simply put, there is no reasonable likelihood that Phansey's private post to his Facebook friends would lead to Iran threatening to bomb the Kardashians' residence," Steinbaugh continues:
Phansey is not endorsing the use of violence; he is appropriating the president's rhetoric as a means of criticizing it. In other words, he is not endorsing violence against America's cultural institutions, but criticizing the threat to Iran's cultural sites.
Unless it wants to find itself on the wrong side of a court decision, implementing decades of Supreme Court First Amendment jurisprudence, Babson has to honor its promises and contractual obligation to Phansey, the letter says:
If every academic institution responded to personal political expression with suspensions and investigations, freedom of expression would scarcely exist on, or off, campus.
While some might prefer that faculty speak only in sober, considered tones, freedom of expression embraces "the right to criticize public men and measures—and that means not only informed and responsible criticism, but the freedom to speak foolishly and without moderation."

— FIRE (@TheFIREorg) January 10, 2020
Read FIRE's warning letter and blog post, and The Babylon Bee article.
MORE: Syracuse charges fraternity members with satire
IMAGE: The Babylon Bee
Like The College Fix on Facebook / Follow us on Twitter