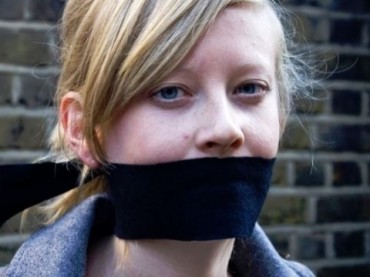 Remember the "security fee" that Boise State University charged a student group to host a pro-Second Amendment speaker on campus last year?
The school folded under pressure from civil liberties groups, and now Western Michigan University has done the same – only it had to shell out way more.
The Foundation for Individual Rights in Education announced that WMU settled the group's Stand Up for Speech lawsuit by agreeing to "revise its policies to comply with the First Amendment and pay $35,000 in damages and attorneys' fees."
In order to get permission to host an on-campus event featuring the social activist and rapper Boots Riley, WMU required the student group to pay for extra security – money it didn't have. The Kalamazoo Peace Center instead hosted the event off-campus in a "smaller and less accessible location." FIRE said the fee demand amounted to a "speech tax" applied to a controversial figure.
That's not the end of the story, though – FIRE said today that WMU was outright lying to the media about what it agreed to do in the settlement:
In an article on MLive.com, WMU spokeswoman Cheryl Roland is quoted as saying that the university agreed to pay $35,000 in attorneys' fees to settle the case "mostly to come to a quick resolution" and that "the university will not pay any damages in the case."

Ms. Roland needs to double-check her facts. WMU is legally obligated to cut a check for $35,000 to [plaintiffs' law firm] Davis Wright Tremaine by May 15. WMU requested that it only be required to write one check and asked Davis Wright Tremaine to pass on the damages portion—$5,000—to the plaintiffs. In fact, WMU agreed to pay $2,000 more if it could combine the payments. Perhaps WMU thought it could disguise the fact it had to pay damages by writing a single check. But it can't get around the fact that the plaintiffs will receive $5,000 to compensate them for the violation of their First Amendment rights, regardless of how its spokeswoman wants to describe the transaction.
The group also faults the administration for claiming that it would have fine-tuned its policies without the lawsuit and that it did nothing "wrong":
The settlement will be public by May 15, and then people can judge for themselves. In the meantime, it's worth noting that the settlement discussions on April 30 started at 2:16 p.m. and ended at 7:34 p.m. "Minor" policy changes don't typically take more than five hours of negotiations to hammer out, but multiple policies requiring substantial revisions might.
It laid out basic terms of the settlement, which amount to depriving administrators of unbounded discretion to judge whether events can be held on campus and what conditions can be applied to them, such as security fees and how they may be advertised.
Like The College Fix on Facebook / Follow us on Twitter
IMAGE: NoFreeSpeech/Flickr