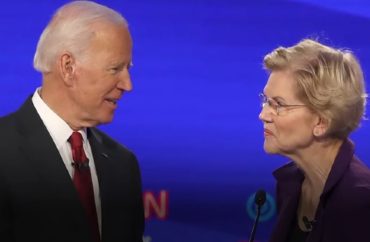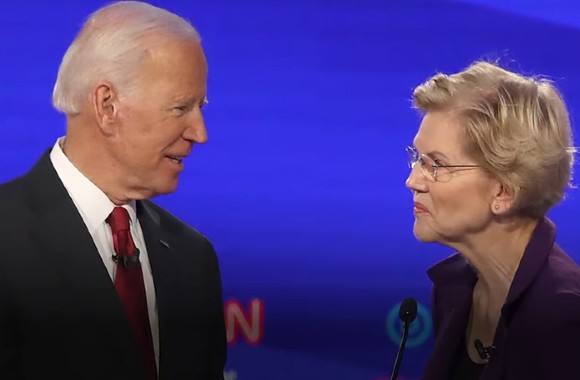 Democratic students support elderly white ticket even more strongly
For all their talk of #BlackLivesMatter and the urgency of toppling statues that honor white men who may have owned slaves, college students are not eager to rock the boat when it comes to historically white presidential tickets.
A College Reaction poll commissioned by Axios found that Elizabeth Warren is the top choice of college students for vice president alongside presumptive Democratic presidential nominee Joe Biden. She's also the oldest among the top 10.
The findings are doubly interesting because of heavy pressure on Biden to choose a woman of color.
At 28 percent support, the white Massachusetts senator who passed herself off as Cherokee for decades (with Harvard's cooperation) came out nine percentage points ahead of California Sen. Kamala Harris, who is Jamaican-Indian, and 15 points ahead of failed Georgia Democratic gubernatorial nominee Stacey Abrams, who is black.
The next two politicians are white: Michigan Gov. Gretchen Whitmer, who rose to national prominence for her arbitrary coronavirus lockdown policies (11 percent), and Minnesota Sen. Amy Klobuchar, who recently withdrew from veep consideration and asked Biden to pick a nonwhite woman (8 percent).
MORE: Penn refuses to acknowledge accusations against Biden Center namesake
The rest are all women of color, from former White House national security advisor Susan Rice (7 percent) to Florida Rep. Val Demings (1 percent). Every candidate in the top 10 identifies as a woman.
Democrat-identified students favored an all-white ticket even more strongly: 33 percent chose Warren, 11 percent Whitmer and 6 percent Klobuchar, for an even 50 percent in support of white women.
Even though the biracial Harris is the "betting favorite," Axios notes, college students don't consider electing a black person "as an urgent factor," with fewer than half choosing a black candidate.
Their votes may not come in sufficient numbers to elect the all-white Democratic ticket they prefer: 12 percent said they "won't or probably won't" vote if they have to physically visit a polling place in November, citing the very low threat of the novel coronavirus to people their age. Only 6 percent give that answer if they can vote by mail, an option previously limited to a handful of states.
The poll has a margin of error of plus or minus 3.5 percentage points and it was conducted among a representative sample of 854 college students on June 17-18.
Read the poll results and report.
MORE: University president under fire for attempting to mock Warren's DNA test
IMAGE: CNBC Television/YouTube
Like The College Fix on Facebook / Follow us on Twitter