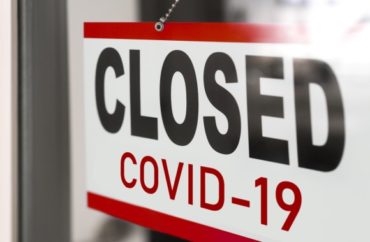 They never wanted to answer FOIAs, now 'opportunistically using the crisis to close the window'
As COVID-19 swept across the country, governments at all levels moved quickly to remove regulations that threatened to make the pandemic worse.
They have moved less quickly on another matter essential to the public, however: sharing their own information with the voters.
"Nearly two months after much of the country shifted their workforce to social distancing models, reporters are continuing to receive a lot of 'COVID-19 excuses,'" according to Mike Hiestand, senior legal counsel at the Student Press Law Center.
He was responding to an unnamed student journalist who told the press freedom group about being stonewalled by the journalist's public school, which cited the novel coronavirus as a reason to not answer a public records request.
"We are definitely seeing agencies across all level of government taking full advantage of the COVID crisis to more-or-less shut down fulfillment of records requests," Frank LoMonte, director of the University of Florida's Brechner Center for Freedom of Information, told The College Fix in an email.
"Frankly, there are a lot of agencies, including colleges and universities, that never wanted to answer [Freedom of Information Act] requests in the first place and that are opportunistically using the crisis to close the window to requester," he continued.
The pandemic gives public education institutions the opportunity to "do what they've been needing to do for years: Push out their high-value documents and data in real time," said LoMonte, who formerly led the Student Press Law Center:
Let's say you're the governor or the mayor or the president of a state university. You know that journalists want to see your calendar of meetings and appointments. Why make people file FOIA requests month after month to get those documents? Throw them on the web, it's not 1985 anymore.
Student journalist got a 'vague, blanket denial' for 'time-sensitive story'
Public colleges have long earned a reputation among journalists for denying public records requests on dubious grounds, demanding steep fees in order to turn them over, or claiming they can't find responsive records.
Earlier this month, journalist Gabe Schneider documented his experience trying to obtain "police use of force" records across the University of California System for the nonprofit news service Voice of San Diego.
Despite a state transparency law mandating the release of police records "involving death or great bodily injury," the UC administrative office and most individual campuses claimed to have few if any records "disclosable" under the law, Schneider reported.
He revealed that the system was aware of some 200 incidents across the 10 campuses going back to 2004, including those where injuries would seem to be "great" by any reasonable definition. One of them involved UCLA police slamming a Los Angeles police accountability official onto his car and handcuffing him. A court ruled the campus police used excessive force, and the university settled.
So why did the University of California claim they have almost no police records to disclose? Why aren't campuses releasing reports on incidents where, in one case, a suspect received a "broken ankle and leg?"

They haven't said. But here's the story: https://t.co/cXLpxsHaYe

— 3-5 Years Experience (@gabemschneider) May 12, 2020
MORE: Activists warn campus officials may use COVID as cover to restrict free speech
"UCLA did not provide Voice of San Diego any records of that incident," Schneider wrote. He did not respond to Fix requests on whether Schneider had faced or expects to face COVID-19 excuses for not fulfilling public records requests.
The unnamed student journalist who wrote to the Student Press Law Center earlier this month asked whether the rapid spread of the novel coronavirus constitutes a viable excuse to deny public records inquiries.
"No one is disputing that the records are 'public records' that must be disclosed," the student wrote, referring to "budgetary information related to a time-sensitive story I'm working on." But the school responded that it is "not in a position to respond to your request at this time, given the disruption to operations brought about by the pandemic and state of emergency."
The school didn't even provide an estimated time window for a response: "Your request will be addressed in due course as conditions allow." The student marveled: "I understand that things are not normal right now, but is this vague, blanket denial permissible?"
Time to 'pandemic-proof' public records 'by digitizing everything'
SPLC's Hiestand responded that the answer "will depend on where your school is located," but guessed "[p]robably not — but it will depend on where your school is located."
Even though government agencies have changed how they do business due to the pandemic, there is "no blanket COVID-19 exemption for denying access to otherwise public government records or meetings," he continued. The "state of emergency" provisions invoked by most states simply give them the power "to modify — not eliminate — the way they respond to records requests or conduct public meetings."
The longer the pandemic imposes on American life, the less justifiable the COVID excuse will become in response to public records requests, Hiestand told The Fix in an email.
"It's now been about two months and it's clear we will all be operating in a different way for the foreseeable future," he said. "I think we should reasonably now expect that government agencies will have had sufficient time — like most businesses that are still operating — to figure out how to perform their jobs" under these conditions.
MORE: Private colleges get federal money. Why aren't they subject to FOIA?
Contrary to the dismissive attitude of bureaucrats such as college administrators, the public's ability to obtain "accurate information about what our government is up to is probably more important now than ever," Hiestand said.
"It's totally understandable that fulfilling requests, especially requests for paper documents that can't be remotely retrieved from home, is going to take longer than it used to. That's legitimate," LoMonte told The Fix. "What's not legitimate is totally shutting down processing requests."
As the lockdowns are lifted and people go "back into their offices, the rationale for refusing to accept requests disappears," he said.
A new obligation emerges: Public agencies such as state universities should "pandemic-proof" public records "by digitizing everything into easily searchable and accessible databases, so people can work effectively from home in case COVID is still lingering with us for years," according to LoMonte.
MORE: Sheriff threatened to arrest student for saying she recovered from COVID
IMAGE: Maridav/Shutterstock
Like The College Fix on Facebook / Follow us on Twitter