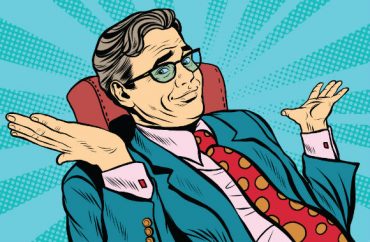 UPDATED
'Paul's remaining time at Columbia became very difficult for him'
Columbia University has settled the "gender-based harassment" lawsuit brought by ex-student Paul Nungesser for its alleged encouragement of his rape accuser's "Carry That Weight" art project.
Emma Sulkowicz had received academic credit for the project, which protested Columbia's exoneration of Nungesser.
Columbia student-run publication Bwog published the July 10 order from the 2nd U.S. Circuit Court of Appeals, which was hearing Nungesser's appeal of a lower-court order against his suit. A year ago, the 2nd Circuit reinstated a similar reverse-discrimination lawsuit filed by another Columbia male student.
The administration emailed The College Fix a statement late Thursday night:
Paul Nungesser and Columbia University have agreed to settle the lawsuit he filed in 2015.

While Paul was a student at Columbia, he was accused of sexual misconduct. In November 2013, after a diligent and thorough investigation, Paul was found not responsible for any misconduct. Columbia University stands by that finding.

In 2015, Paul graduated from Columbia in good standing as a distinguished John Jay Scholar. John Jay Scholars, like Paul, are recognized for their remarkable academic and personal achievements, dynamism, intellectual curiosity, and original thinking. Paul is currently enrolled at an internationally recognized film school and has launched a career as a filmmaker.
MORE: 2nd Circuit reinstates reverse-discrimination case against Columbia
Columbia recognizes that after the conclusion of the investigation, Paul's remaining time at Columbia became very difficult for him and not what Columbia would want any of its students to experience. Columbia will continue to review and update its policies toward ensuring that every student––accuser and accused, including those like Paul who are found not responsible––is treated respectfully and as a full member of the Columbia community.
Nungesser's lawyer Andrew Miltenberg, who has represented students accused of rape across the country, released a statement saying the ex-student and his family were "very pleased" with the settlement, for which they fought "three long years":
It gives Paul a chance to go on with his life and recover from the false accusation against him. We hope that the resolution of the case also ensures that no student will ever have to endure what Paul went through after he was exonerated. We are extremely happy that Paul can now fully focus on following his passion and talent as an aspiring filmmaker.
A criminal defense lawyer who has closely followed the case, Scott Greenfield, called Columbia's conciliatory statement "half-assed" but claimed the settlement included "good money" for Nungesser.
In a following tweet, Greenfield suggested Nungesser received a "nest egg" from Columbia.
Breaking: Columbia settles with Nungesser. Good money and a half-assed apology. https://t.co/EKvHat7eM0

— Scott Greenfield (@ScottGreenfield) July 13, 2017
Mattress Girl became a porn star, Nungesser became a John Jay Scholar with a nest egg, courtesy of Columbia University. https://t.co/baIGKtuKfD

— Scott Greenfield (@ScottGreenfield) July 13, 2017
On Friday, Greenfield disclosed that he had been talking to Miltenberg when the news broke, and said a "critical condition of the settlement" was that Columbia would make the announcement with its own carefully crafted statement, since "the public relations piece was more important than any other."
While the settlement terms are confidential, Greenfield said that Miltenberg told him "Paul and his family were very satisfied with the financial terms of the settlement."
It was a better option for the university than providing "a real apology" for using Nungesser to "curry national favor with young women for an offense [Nungesser's alleged rape of Sulkowicz] they knew never happened," Greenfield said.
He's disappointed that "the gravamen of the suit … will remain unresolved" because of the settlement, "[b]ut the client comes first."
Someone else will have to seek a more sweeping finding that "Title IX precludes universities from sacrificing the lives of its male students in furtherance of flagrant discrimination in favor of women who raise false accusations of rape and sexual assault," Greenfield said.
UPDATE: Columbia provided its full statement on the settlement, which has been added. Scott Greenfield's July 14 account of the settlement has been added as well. The article has also been corrected to state that Nungesser was a John Jay Scholar when he graduated.
MORE: 'Closed-minded' judge sets up impossible standard for Nungesser
Like The College Fix on Facebook / Follow us on Twitter
IMAGE: studiostoks/Shutterstock