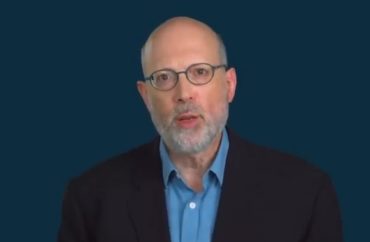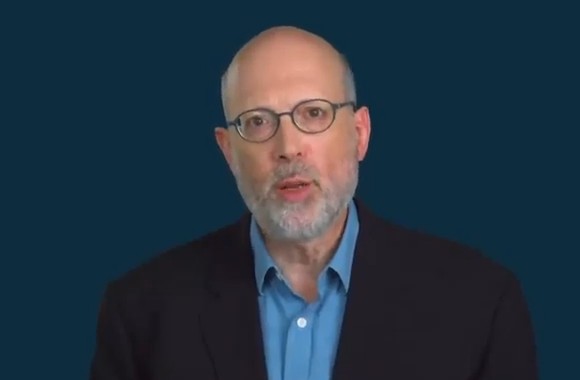 Accused scholar 'not allowed to even defend himself at a hearing'
A Columbia University constitutional law professor is using an anti-male and racial bias lawsuit to further his career goal: rolling back the administrative state.
Philip Hamburger's New Civil Liberties Alliance is representing former Cornell University Prof. Mukund Vengalattore, who was denied tenure and lost professional prospects after a graduate student accused him of sexual misconduct.
A federal district court dismissed the lawsuit last May, finding that Title IX does not recognize a private right of action for employment discrimination. The trial judge also said Vengalattore's Title VI claim was not factually specific enough to determine racial discrimination.
The alliance appealed to the 2nd U.S. Circuit Court of Appeals, citing "racist statements" made during his proceeding "regarding individuals of South Asian descent," according to its reply brief earlier this month.
Cornell Prof. Paulette Clancy made one of those statements, litigation counsel Caleb Kruckenberg told The College Fix in an email. "Clearly the only students who are prepared to take the abuse [Vengalattore] dishes out are both men and they are both from the Indian subcontinent, where perhaps the culture between advisor and protégé is different," she allegedly said.
In Vengalattore's case, "the Department of Education coerced Cornell University into exercising judicial power without the due process of law," Hamburger (above) told The Fix.
The professor "was not allowed to see the accusations against him, was not allowed to provide evidence of his innocence, confront his accuser, or even defend himself at a hearing," Hamburger wrote in an email: "And this is called 'justice'?"
MORE: Cornell uses secret rape allegation by vengeful student to deny tenure
"This case is a perfect example" of how unelected bureaucrats violate civil liberties, Kruckenberg said: The Department of Education has "illegally forced colleges to eliminate basic protections on pain of losing federal funding" through its 2011 "Dear Colleague" letter.
(Though she's a defendant, Education Secretary Betsy DeVos rescinded the letter months after Vengalattore accused Cornell of flouting a state court order in 2016 to give him a new tenure review.)
Vengalattore is "one of the many victims of the Department's lawless actions," whose "orders" to Cornell destroyed his career, Kruckenberg said: The alliance took his case to hold accountable the department and "colleges who have turned on their own students and faculty."
Cornell allowed accuser to 'conform her story' to his account
Hamburger founded the alliance in 2017 with a mission to "protect constitutional freedoms from violations by the Administrative State."
He came to notoriety in legal circles for his books Is "Administrative Law Unlawful?" and "The Administrative Threat." During the 2017 confirmation of Neil Gorsuch to the Supreme Court, a University of Chicago law professor expressed alarm that the nominee may be "Hamburgerian" for his views on the constitutionality of the administrative state.
"Think of it as off-road driving," Hamburger told The Fix, describing "unlawful administrative power [as] the exercise of binding power outside the avenues established by the Constitution."
Kruckenberg told The Fix that the young academic, an expert in molecular and optical physics, has not been able to find an academic position at another university, despite his "prestigious career up to this point and significant scholarly output."
The reply brief claims Vengalattore's livelihood has been destroyed "by a completely false accusation from a bitter graduate student upset that her academic performance was judged unsatisfactory."
MORE: Vengalattore's student could be expelled for defending him
"Jane Roe" first made her allegations in fall 2014, "just after she learned that Dr. Vengalattore was likely to be granted tenure and long after she publicly vowed to do everything she could to prevent him from being tenured," the reply brief says. (Roe has been publicly identified as Lauren Aycock.)
The university concluded that he had engaged in a sexual relationship with the student and lied to its Division of Workplace Policy and Labor Relations concerning that relationship.
Cornell violated Vengalattore's 14th Amendment due process rights and discriminated against him on the basis of sex in the investigation, according to the brief. Chief among its discriminatory policies is one that "targeted men and replaced procedures that had provided far more protection to faculty accused of misconduct."
Its failure to follow its own procedures creates a "strong inference" that the university "acted with discriminatory intent," as evidenced by "more than 70 separate factual allegations" related to its conduct in the investigation and in finding the professor guilty of sexual misconduct.
Among the allegations: Cornell allowed Roe to "conform her story" to Vengalattore's account of events in the month of the alleged incident of sexual misconduct, and also gave her alone an advisor "free-of-charge."
Contrary to Cornell's argument that Vengalattore is simply trying to relitigate his denied tenure – a state appeals court having overturned the trial court's 2016 order – the "sole focus" of his federal case is the "highly improper procedures" it used in "falsely branding" him.
Private entity might be a 'state actor' in this situation
The federal district court found no support in the 2nd Circuit for a private right of action under Title IX for someone in the professor's position, but the "overwhelming majority" of federal appeals courts have decided otherwise, the NCLA brief argues.
This was the only one of Cornell's three arguments for dismissal that the court took up, and Vengalattore's lawyers argue that the 2nd Circuit shouldn't touch the other two under "longstanding practice."
Discriminatory inferences can be made under Title VI from Cornell's "wildly" divergent behavior from its established rules and "racist statements" made by "several people closely associated with the sexual-misconduct investigation," according to NCLA. Vengalattore (left) has "more than" met the "minimal" pleading burden.
His lawyers also dispute that Cornell is a state actor, the basis for the court's rejection of their due process claim. It's "nominally a private entity" but the university has "many attributes of a state actor," namely that New York provides a "significant portion" of its operating budget and appoints several of its trustees.
"There is some reason to conclude that New York played a significant role," such as when the state sued the Department of Education for not exerting "more pressure on colleges and universities to restrict the procedural rights of those accused of sexual misconduct," the brief says.
MORE: Law profs denounce Cornell for withholding PhD on bogus Title IX claim
Procedural protections for accused students and faculty were much more robust before 2012, requiring a hearing where the accused could present evidence and witnesses and cross-examine the accuser, who bore the burden of proof. The evidence standard was also higher – "clear and convincing."
While the 2011 "Dear Colleague" letter prohibited this higher evidence standard, Cornell went even further with its new "Policy 6.4" procedures, adopted "under strong pressure" from the feds. Faculty, for example, lost "any right to a hearing," and 48 of 52 formal complaints were directed against men between 2014 and 2017.
While the university claims the investigation was conducted under its "Romantic and Sexual Relationships Policy," the brief notes the investigators "invoked" both Policy 6.4 and the Dear Colleague letter, which was ostensibly nonbinding, as "the source of their authority to conduct the investigation."
Cornell didn't have authority under Policy 6.4 to investigate Roe's complaint, since it came more than two years after Vengalattore last supervised her, the brief claims. The policy has a one-year window.
Because the sexual relationships policy "does not establish any procedures for investigating and adjudicating sexual misconduct complaints against faculty members," this created a "strong inference of bias" against him.
Dean indifferent to racist remark about Indian men?
Cornell's Faculty Handbook also presents a procedural conflict, Vengalattore's lawyers argue.
The dean must investigate faculty charged with serious misconduct and report the results to the provost, along with any recommendations. If the provost approves further action, faculty must be given a "detailed statement of the charges" and any suggested punishment, at which point they can request a hearing.
Vengalattore's dean, Gretchen Ritter (right), didn't relay the matter to the provost, however, and withheld sanctions against him until his legal challenge to the tenure denial ended. In February 2017, she imposed sanctions—without giving him a hearing. (This is the professor's explanation for why Cornell's claim that "state courts soundly rejected" his procedural claims is false.)
Kruckenberg told The Fix that Ritter also did not repudiate Prof. Clancy's statement that only Indian men "are prepared to take the abuse" from Vengalattore, citing their "different" culture.
MORE: Cornell claimed male student stole underwear with no evidence
"Quite apart" from ignoring the Faculty Handbook's procedural protections, the university violated Policy 6.4 and "basic notions of fairness" throughout the investigation, the brief argues.
Ritter, who's now vice provost at Ohio State, failed to appoint a faculty member to serve as co-investigator and improperly collaborated with investigators when she "asserted the right to serve as the impartial adjudicator of the misconduct allegations."
Investigators "never bothered to contact" many of Vengalattore's suggested witnesses and didn't even tell him the accusation was sexual assault until five months after his interview, the brief claims. They refused "repeated requests" to show him all charges and evidence while letting Roe alone review witness testimony.
He never even learned the date of the alleged assault, "because Roe was unable to specify one." Investigators consistently favored her, going so far as to let Roe edit and review their notes of her statements.
The brief claims "there was only one plausible explanation" for investigators asking Vengalattore for his "whereabouts on every evening" of the month Roe alleged he assaulted her: to help her "conform her story" to his schedule.
MORE: Cornell committee recommends lowering evidence standard for discipline
IMAGES: New Civil Liberties Alliance/YouTube, New Civil Liberties Alliance, Cornell University
Like The College Fix on Facebook / Follow us on Twitter