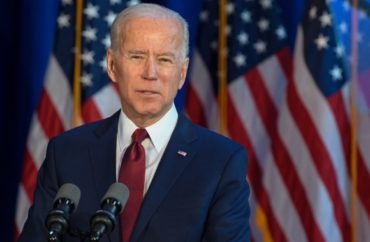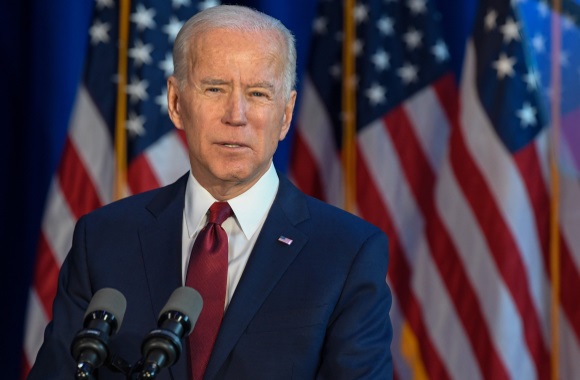 Black professor skeptical of the idea
A group of faculty members and criminal justice reform advocates affiliated with Columbia University want President Joe Biden to appoint a "Secretary of Racial Justice" within his first 100 days in office.
The appointee would ensure that all federal policies promote racial equality, according to the proposed priorities list.
"This position would be responsible for coordinating actions across the administration to correct the impact of racial disparities," members of the Square One Project wrote in a news release.
The Square One initiative consists of Columbia professors and other experts who are working on a three-year-long project to address problems of poverty and racism. It's currently led by Professor Bruce Western, who teaches sociology at Columbia.
The project is part of the Ivy League university's Justice Lab, which researches criminal justice and proposes new policies, such as the racial justice secretary position.
This appointee "would review federal policy…to better understand ways it has increased racial disparities and propose innovative solutions to reverse them."
The proposal points to similar offices in Charlottesville, Virginia, Pittsburgh and San Francisco.
However, one black Columbia professor expressed skepticism of the idea.
"I'm not sure I quite understand the secretary of racial justice, though — I wonder about the overlap with the Civil Rights division of the Justice Department," English Professor John McWhorter told The College Fix via email. McWhorter said "it would be great to look into the intersection of poverty and criminal justice, as this is at the nexus of much of what beleaguers the black community today."
McWhorter also worried that the particular definition of "racial justice" that his Columbia colleagues are advocating for could be misguided.
"I may be wrong here [but] the particular idea of racial justice might be influenced by the perspectives on antiracism of [Boston University Professor] Ibram Kendi, which I find oversimplified and of little use to addressing how racism plays out in actual society."
McWhorter recently wrote an essay criticizing the tactics used by anti-racism advocates.
MORE: 'Most organizations' are racist Ibram Kendi says at Stanford event
Square One also wants Biden to "Reimagine the Carceral System and Condemn Its Violent History" and "Address Poverty."
"Time and time again, we have seen firsthand the flaws within law enforcement agencies across the country," the criminal justice reform proponents said. "The Biden administration shouldn't just define safety as the absence of crime, but also as the presence of opportunity."
The initiative does not outright explain if this demand would include defunding and abolishing the police. The Fix reached out to Sukyi McMahon, the listed contact on the news release, twice via email for comment. McMahon did not respond to requests for comment on if the group wanted to see Biden support police abolition.
The Biden administration should also address unemployment for felons and housing insecurity in his first 100 days, the Square One members said.
"A federal jobs guarantee program that includes formerly incarcerated individuals would certainly mark a step forward in dramatically improving opportunities for millions of Americans," the proposal said.
"But we know that jobs alone cannot fix America's poverty crisis," so Biden should introduce "a plan that addresses housing insecurity and poverty simultaneously."
The criminal justice reform advocates said there "isn't a silver bullet" but the "status quo is what got us here in the first place."
"It's time to reimagine, rebuild, and bring in new perspectives and voices within the administration that can finally build a new type of justice in America," Square One officials said.
MORE: UC Santa Barbara now offers paid 'Racial Justice Fellowships'
IMAGE: Ron Adar/Shutterstock
Like The College Fix on Facebook / Follow us on Twitter