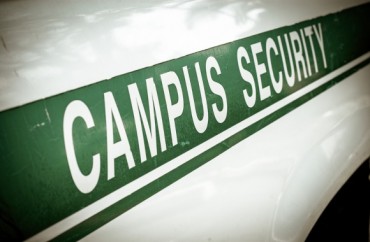 Security official 'changed his mind'
Conservative and libertarian student groups (even the occasional socialists) sometimes complain that they are being forced to pay exorbitant fees for security at their events, justified by administrators who say their speakers or messages are controversial (a so-called speech tax).
Student groups are getting hit with big security bills at Columbia University, too – but it doesn't seem to be ideological, and there's "no universally understood protocol for determining these costs," the Columbia Daily Spectator reports:
Although some student leaders have spoken favorably about their experiences with event review, multiple student leaders have also said they have been unable to negotiate or understand security costs incurred by their events once they've been communicated, forcing them to foot larger-than-expected bills.
MORE: Give us $621 or cancel Ben Shapiro, conservative group told
The Homecoming pep rally was initially told it might have to budget an extra $1,000 for five to eight officers, but then a public safety official "changed his mind" and required just a single officer, while last year, Bacchanal organizers were stuck with a $16,000 price tag for "last-minute barricades" and other security imposed by the school:
Public Safety provides students planning events with a document titled "Criteria for Successful Event Planning," which outlines potential security and safety considerations as well as event planning criteria. This document does not include information about what factors will incur any given cost, however, and instead states that "levels of support (and the associated costs) can fluctuate greatly."

MORE: Conservative, libertarian messages require high security fees

None of the student leaders interviewed by Spectator said they recognized the document or had seen it in event reviews.
It's not a negative experience for all groups, the Spectator says – but student councils are bearing the brunt of the unforeseen security costs because they automatically cover security expenses up to $600 per event.
That arrangement "makes student groups less accountable" for their event costs and "less able to modify" or negotiate costs with Public Safety, student officials said.
MORE: DePaul demands $360 security fee even if socialist group cancels its event
MORE: College settles suit rather than try to justify 'speech tax'
Like The College Fix on Facebook / Follow us on Twitter
IMAGE: Shutterstock
Like The College Fix on Facebook / Follow us on Twitter