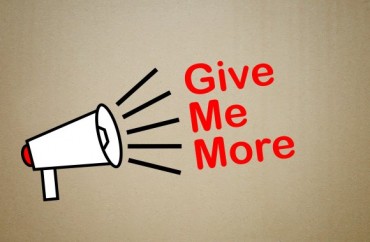 The Columbia Black Students' Organization has issued a set of demands in response to a white student's drunken early-morning outburst about the greatness of the white race.
Julian von Abele, a Columbia physics student, went on a diatribe in front of a group of non-white students proclaiming "We [Europeans] built the modern world," and "white people are the best thing that ever happened to this world."
"We are so amazing, von Abele continued.  "I love myself, and I love white people. Fuck yeah, white people."
Von Abele did not denigrate other races, however, including his reluctant black audience. "I don't hate other people, I just love white men," he said.
Columbia quickly denounced the incident, but it wasn't enough for the BSO.
"This institution's history of enabling hateful sentiments that targets marginalized students is storied," the BSO said in a statement. "Columbia University promotes and idolizes this ideology of Western imperialism through its educational canon.
"The Core Curriculum propagates continued tolerance of hateful speech. Last year, a series of white supremacists were invited to speak on campus despite vehement opposition from student groups."
Presumably the organization is referring to the appearance of conservative Internet pundit Mike Cernovich and the English Defence League's Tommy Robinson. But last year another group of Columbia students had taken issue with a piece of metal — a statue of Thomas Jefferson — calling it "a symbol of violence against black and brown bodies."
The BSO demands that Columbia discipline von Abele, that the university makes sure his rhetoric "is no longer supported by the Core Curriculum," and that revisions to that Curriculum feature a (mandatory) inclusion of "more Black authors in Literature Humanities and Contemporary Civilization courses" and "incorporation of scientific racism into the Frontiers of Science syllabus."
More demands from the BSO statement:
*Extended finals period for affected students due to the detrimental environment resulting from this incident.

*President Bollinger clearly define the distinction between free speech and hate speech in the context of the University.

*An increase in funding for Black faculty recruitment initiatives through the Office of the Vice Provost for Faculty Diversity and Inclusion.

-Leaders of the Black Alumni Council and Black identity student groups should be involved in these recruitment processes.
-This funding should be also used to fulfill vacancies of Black faculty in the newly formed African American and African Diaspora Studies Department.

*Revised Under1Roof workshops to more adequately address issues of racism and anti-blackness, led by trained professionals from outside organizations.

*Mandatory online training for racial inclusivity, similar to the Sexual Respect and Community Citizenship Initiative.

*Public Safety revises and improves its de-escalation and racial bias training to ensure that they are better equipped to protect students of color.
The Columbia Spectator reports that a statement issued by von Abele's peers in the physics department via Google Docs was "defaced" with white supremacist and racist terminology.
Meanwhile, Columbia's sister school Barnard College announced it has banned von Abele from its campus.
Read the full BSO statement and Spectator article.
MORE: Columbia protesters intimidate fellow students into joining cause
MORE: Black Students' Organization: Speakers 'oppose our humanity'
IMAGE: Shutterstock.com
Like The College Fix on Facebook / Follow us on Twitter