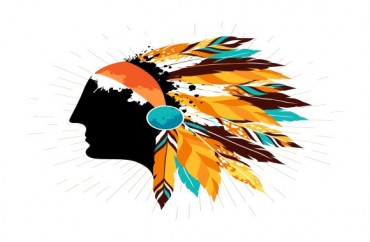 The Native American Council of Columbia University (NAC) has submitted a proposal to the school administration calling for "changes in financial allocations, admissions policies, and the names of buildings on campus."
The Columbia Spectator reports that the NAC points to university benefactors like Marcellus Hartley Dodge and their role in "frontier violence":
"It wouldn't be too much to ask to change the name of a building [named after someone] that sold guns to frontiersmen," [the NAC's Noah] Ramage said. "Or to generals that fought against Native people in the frontier."
The group also has a beef with statues of people like Alexander Hamilton and Thomas Jefferson because they "supported the displacement of Native Americans."
"Symbolically, it would carry a lot of weight for the University to start addressing its past in that way," Ramage said.
The council is asking the University to provide indigenous students with specific advising resources like a Native adviser, a staff member who would advocate for needs specific to the indigenous community, and a Native American Cultural Center, a formal meeting place for indigenous students.

NAC also hopes to institute certain admissions policies, pushing for a scholarship for the Lenape people and the establishment of a fly-in program for indigenous students interested in applying to Columbia.

MORE: UW-Stout to remove Native Am. pics due to potential 'harmful effects' on students

Ramage and [Tristan] Stidham also cited a hope for the establishment of a Native Studies department and a University policy discouraging the cartoon images of Native Americans found on the logos of certain sports teams.

"These [long-term goals] are options I want to see started in the near future, hopefully while we're still here," Ramage said. "But they won't be completed until long after we're gone."
The NAC requests a "formal response" from Columbia before the start of spring semester, and would like to see most of its requests implemented by the beginning of the next school year.
MORE: Students protest 'cultural appropriation' of Native traditions at Michigan State
MORE: Madison, Wisc. schools ban 'negative images' of Native Americans
Like The College Fix on Facebook / Follow us on Twitter
IMAGE: Shutterstock