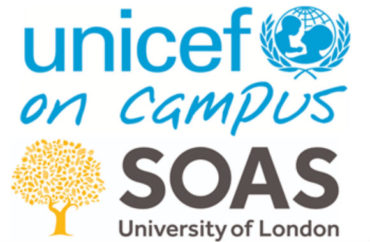 Otherwise their 'joy, love and acceptance' are threatened
Columbia University students have some competition from across the pond!
Another student group is seeking to control the content of comedians that they invited to perform, judging by a "behavioural agreement form" shared on Twitter by one of the recipients, U.K.-based comedian Konstantin Kisin.
The January 23 comedy event at the University of London, a fundraiser for UNICEF, "aims to provide a safe space for everyone to come together to share and listen to Comedy [sic]," according to the self-described contract:
This contract has been written to ensure an environment where joy, love and and [sic] acceptance is reciprocated by all. By signing this contract, you are agreeing to our no tolerance policy with regards to racism, sexism, classism, ageism, ableism, homophobia, biphobia, transphobia, xenophobia, Islamophobia or anti-religion or anti-atheism.

All topics must be presented in a way that is respectful and kind. It does not mean that these topics can not be discussed. But, it must be done in a respectful and non-abusive way.
MORE: Indian-American comedian yanked offstage at Columbia for 'offensive' jokes
I just received an invitation to perform *comedy* at a university…

The title of this "contract" nearly made me puke. @UnleashedComedy pic.twitter.com/4tUPCFwTLG

— Konstantin Kisin (@KonstantinKisin) December 10, 2018
"The title of this 'contract' nearly made me puke," Kisin tweeted, adding that "it's an UNPAID charity gig."
The Russian-British comedian, who claims to be the "reigning Jewish Comedian of the Year," said he would perform exactly the "woke set" the student group asked him to do – at a different venue tonight.
In light of being asked to perform a woke set at a student charity night I will be doing just that @UnleashedComedy @Backyard_Comedy tonight. @triggerpod pic.twitter.com/AzIfFSvOtx

— Konstantin Kisin (@KonstantinKisin) December 11, 2018
Sign this 'to avoid problems'
Kisin provided emails from the event organizer, Fisayo Eniolorunda of the UNICEF on Campus chapter, to PJ Media.
"Attached is a short behavioural agreement form that we will ask for you to sign on the day to avoid problems," she told the recipients, which included four comedians in addition to Kisin, on Sunday.
The club has already taken down its Facebook page, but its page on the Students' Union website is still up.
"UNICEF on Campus – SOAS [School of Oriental and African Studies], University of London, is a student-initiated branch supporting UNICEF's work," it reads. "We aim to utilize student resources through events to fundraise for UNICEF's cause in providing resources for vulnerable children across the world."
According to a club-written article last week in the student newspaper, The SOAS Spirit, this is the first year UNICEF on Campus has operated at the School of Oriental and African Studies:
We have hosted an exciting treasure hunt, a spooky pumpkin carving event, a tricky Halloween escape room, and most recently, a 24-hour sponsored fast. Congratulations if you were able to stick it out for the 24 hours–that is some dedication!
The only other type of event it mentions for the rest of the year is "more delicious bake sales." It doesn't mention comedy, though the club's invitation to comedians was sent four days after the article was posted.
MORE: How political correctness drove away comedians from campus
The rules on his performance didn't make sense until Kisin "remembered the Nimesh Patel story from last week [at Columbia University] and Jerry Seinfeld saying he doesn't play colleges," he told PJ Media.
"Comedy is supposed to push boundaries and challenge people and comedians should be free to mock religion, atheism and a whole load of other things," Kisin said.
It's not clear why the UNICEF chapter invited Kisin, given his reputation as an anti-politically correct provocateur. The national UNICEF organization told PJ Media that it has no control over the campus chapter.
PJ Media notes Kisin hosts TRIGGERnometry, a podcast that featurs "critics of social justice, academia, and censorship," such as Areo magazine editor Helen Pluckrose, best known for the "grievance studies" hoax against elite academic journals.
Follow Kisin on Twitter and read the PJ Media article.
h/t Robby Soave
MORE: Nimesh Patel blasts Columbia student organizers for cutting his mic
IMAGES: UNICEF on Campus – SOAS University of London, The SOAS Spirit screenshot
Like The College Fix on Facebook / Follow us on Twitter