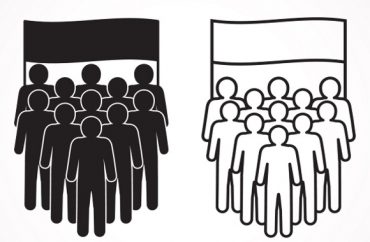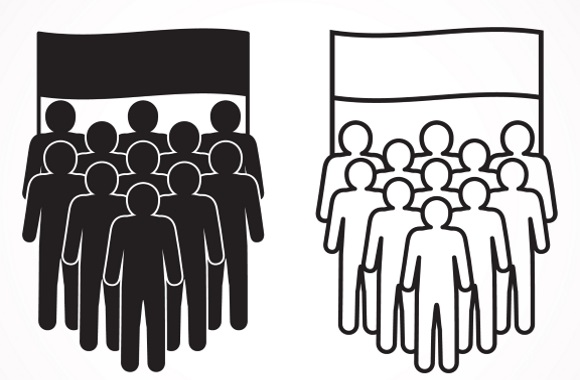 For this past Monday's Martin Luther King Day, Minnesota's Concordia College offered a racially segregated seminar titled "How to Embrace Your Inner Racist: A Session for White People."
One of many "concurrent sessions" offered throughout the day, Professor Ahmed Afzaal's "Inner Racist" discussion noted that participants would be able to "recognize and acknowledge that there is a nasty little racist inside them, and to do so without becoming angry or defensive."
In addition, attendees would then "describe the skills of psychological flexibility that they must develop in order to make authentic choices in defiance of their racist tendencies."
While the workshop included a special note that it was for whites only, the school wouldn't stop "people of color from attending." Nevertheless, non-whites needed to be aware "that their presence in the room [was] likely to interfere with the effectiveness of the session."
Afzaal is a professor of religion at Concordia.
According to the college's "MLK Day 2020 Theme" page,
they [sic] year 2020 marks the 401st anniversary of slavery in the US. On this day, we ask that you reflect on the progress that has and has not been made in eliminating racial and economic injustices in the U.S. We ask that we be intentional in examining 1) the social systems of race and economics, 2) the role that whiteness plays in keeping us stuck in the space of "negative peace", and 3) the role that white moderates/Dreamers play in being "obstacles to change."
Keynote speakers for Monday's celebration included Ijeoma Oluo, whose writings calling for white people to "find themselves" were part of a 2018 Humboldt State racial identity workshop. Also featured was Janaya Khan, a black, queer, gender-nonconforming activist [and] staunch Afrofuturist and social-justice educator."
In addition, a "Tunnel of Oppression" was available on January 20 and 24 which "call[ed] attention to the unarmed black and brown lives lost to police violence." It also "highlight[ed] information about each life lost, as a way to emphasize the impact of police violence."
Concordia officials told KFGO that the MLK Day events "were intended to engage conversation on issues for which Dr. King dedicated his life," and that the school "supports an environment where people can ask tough questions." It added "all were allowed to attend any of the breakout sessions."
MORE: What's the advantage to segregated dorm rooms?
MORE: Brown U. hosts racially segregated 'lunchtime discussions'
IMAGE: Shutterstock.com
Like The College Fix on Facebook / Follow us on Twitter