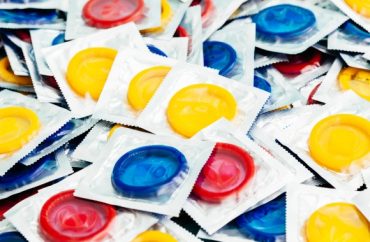 Amid the meet-and-greets, student involvement expos and campus resource fairs that will welcome student to campus this semester, one university included an opportunity for students to talk about sex.
University of Louisville recently hosted a "Condoms and Candy" during its four-day Welcome Week.
Led by a sexuality educator on Aug. 20, student-written questions were pulled from a "question bowl" that also included condoms and candy. Students left "with a sugar rush, free condoms, as well as lots of helpful information" about questions they were "too afraid to ask," according to the university's website.
The University of Louisville is not alone in its programming.
The Ohio-based Mount St. Joseph University hosted a "Sex Signals" program for its freshmen. A flier from the university stated the Aug. 19 event was mandatory for first years and offered information on "relationships" and "consent."
Another mandatory sexual education presentation is slated for Illinois College's Welcome Week. After parents are sent home, freshman are required to attend the Aug. 25 "Sex Signals" program, the university's website states.
It is described online by the university in somewhat vague terms: "Transform behavior and inspire your community with cultural critique, engaging interactions, and sharp humor. The myths and realities of college will be revealed in a relevant, innovative, and educational programming designed to facilitate and maintain a healthy campus culture."
On Sept. 8, Salem State University will offer its students a "Super Sex" event as part of its Welcome Week activities. The event will be hosted by the school's counseling and health services department.
On tap at the State University of New York College of Environmental Science and Forestry in mid-September is "Inclusive Sex-Positive Sex Education." It will include discussions about "Monogamy, Polyamory, and Relationship Anarchy, Consent and Communication, Sexual Health, Porn, Sex Toys, Kink, and more," the university's website states.
"Sex in the Dark" is an event planned by the University of Missouri in late-September that's described online as "an opportunity for students to ask their sexual health questions and receive answers from a group of expert panelists."
"Once the event starts, the lights go off, the glow sticks come out, and your questions get answered," the university's website adds.
These type of events precede annual "Sex Week" festivities that take place on many campuses nationwide each year. Such weeks are filled with more extreme sexual education topics, such as fetishes and BDSM.
MORE: Freshman orientations push DEI 'propaganda' over free speech, nationwide survey finds
IMAGE: Shutterstock
Like The College Fix on Facebook / Follow us on Twitter