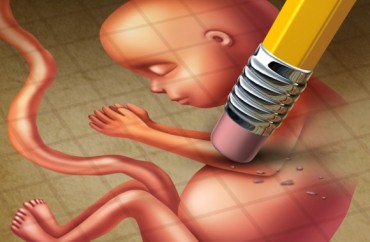 When it comes to producing pro-life legislators, America's Jesuit universities have flunked the test with the 115th Congress.
A recent report card from The Cardinal Newman Society's Matt Archbold finds an overwhelming majority of those with degrees from the Catholic universities have mixed or pro-abortion records.
Archbold writes:
I searched their voting records and found that out of the 12 Jesuit-educated Senators, there are only two reliably pro-life legislators. Two! The rest are either reliably pro-abortion or have mixed voting records.
The two senators with pro-life records are John Barrasso (R-Wyo.) and Dan Sullivan (R-AK). Both hold degrees from Georgetown University.
Archbold's research on alumni in the House of Representatives also brought forth dismal findings.
Out of the 44 congressmen who attended a Jesuit college or university there are only 12 reliably pro-life legislators while there are 32 legislators with pro-abortion or mixed records.
The report card, published Monday, comes after a press release from the Association of Jesuit Colleges and University highlighted that Jesuit college alumni make up 10 percent of Congress.
"A hallmark of Jesuit education is service to others, and we are proud to see that commitment represented by the alumni of Jesuit institutions who serve in the House and Senate," said the group's president, Rev. Michael J. Sheeran, S.J. "We appreciate their leadership and look forward to working with them during the 115th Congress."
But for Archbold, there's not much to celebrate given the numerous lawmakers contradicting the Catholic Church's position on abortion.
Those who defend and promote the abhorrent evil of abortion are not deserving of praise for "leadership" nor of "service to others." One would think that the rejection of fundamental Catholic teachings on the dignity of life by alumni might cause Jesuits to reconsider how they're educating their students.
MORE: Students at Catholic university perform mock abortions
Like The College Fix on Facebook / Follow us on Twitter
IMAGE: Shutterstock