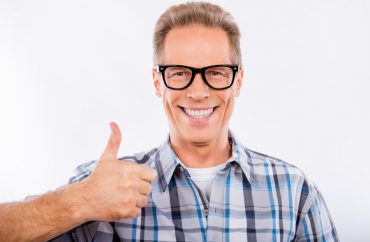 There is one place at the University of Colorado-Boulder where conservative faculty can come out of the closet without fearing for their careers.
The three-year pilot of CU-Boulder's privately funded program for a "visiting scholar in conservative thought and policy" has just concluded, and it's being renewed this fall with a fourth scholar, The Chronicle of Higher Education reports.
Founded because of the university's perceived "leftish reputation" and narrow range of acceptable discourse, the program is getting praised by its first scholar, author Steven Hayward (now at Pepperdine), and by scholars who interviewed more than 150 right-leaning faculty for a new book:
Mr. Hayward said not having to worry about concealing his conservatism was a highlight of his time in Colorado.
RELATED: 'What gender is that glacier?' ponders scholars (in all seriousness)
"An awful lot of conservatives in academia practice self-censorship," Mr. Hayward said. "Well, I didn't have to do that ­— in fact, quite the opposite. The administration and the donors who funded the program really wanted me to be a public presence, not so much to pick fights but to invite outside conservative speakers."
RELATED: Conservative academics: Outright bias against us isn't so bad if we just censor ourselves
As of this academic year, whose scholar is Sam Houston State History Prof. Brian Domitrovic, the program is formally hosted in CU-Boulder's Center for Western Civilization, Thought, and Policy:
"If you go all in, it has been shown it can do very well," Mr. Domitrovic said in reference to Boulder's commitment to the program. "Conservatives aren't always beating down academia's door, so if academia is really unwelcoming, conservatives will do something else."
RELATED: Prof. Steven Hayward On de Tocqueville, Bureaucracy and Modern Times
Hayward also said he doesn't expect the program to be replicated elsewhere because there are too few conservatives in academia to choose from: Getting hired in the academy is "a crapshoot for everybody" and conservatives already avoid grad school because their out-of-the-closet prospects are even worse.
CU-Boulder said it will "ultimately host up to four visiting scholars, one of whom will always be the conservative-thought-and-policy scholar."
RELATED: In win for intellectual diversity, CU Boulder's Conservative Thought and Policy Program extended
RELATED: Conservative Professor Granted Promotion After Seven-Year Battle
RELATED: Professor faces suspension after sending students to pro-traditional family conference
RELATED: Marquette professor fired for blogging, academic freedom groups up in arms
Like The College Fix on Facebook / Follow us on Twitter
IMAGE:  Roman Samborskyi/Shutterstock