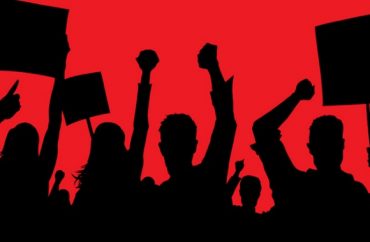 'The Fox News of the regulatory policy world'
A consumer advocacy organization has put the George Washington University's Regulatory Studies Center in its crosshairs, calling it the "Fox News of the regulatory policy world."
Taylor Lincoln, the research director of the consumer group Public Citizen's Congress Watch division, published a report earlier this month that accused that center of, among other things, being a puppet of Charles Koch's* anti-regulation efforts.
"The RSC is the Fox News of the regulatory policy world, except it still clings to the fiction that it is fair and balanced. The center is a microcosm of the strategy that Charles Koch has honed since the 1970s to finance deceptively named university centers to generate faux scholarship in support of Koch's anti-regulatory views," Lincoln said in a news release.
The report says that as much as 75 percent of public comments by the Regulatory Studies Center from 2013-2018 have been "authored or co-authored by people with past or present ties to Koch-funded entities."
Public Citizen cites the Charles Koch Foundation as one of the financiers of the center, along with several other conservative organizations and the U.S. Chamber of Commerce.
The advocacy organization is demanding that the university either shut down the Regulatory Studies Center or "take steps to ensure that it is not serving merely as a cog in an industry-backed campaign to attack regulation."
In a statement to The Washingtonian George Washington University spokesman Jason Shevrin pushed back against the report, stating: "The Center receives support for its activities from governments, foundations, companies, and individuals. It does not accept funding that is conditioned on hiring (or retaining) particular individuals, nor that influences the content or conclusions of its work."
Tonya Mullins, a spokeswoman for the Charles Koch Foundation, similarly dismissed Public Citizen's report, telling The Washingtonian that the foundation funds scholars at more than 350 institutions.
"Faculty call the shots and follow their research wherever it may lead—as they should. That openness is characteristic of and imperative to academy discovery. We'll continue to speak out against tactics like this aimed at harassing scholars rather than engaging issues on their substance—wherever those attacks originate," Mullins said.
MORE: GW University students approve measure to dump Colonials nickname
IMAGE: Danomyte / Shutterstock.com
Like The College Fix on Facebook / Follow us on Twitter